Extra Butter x Happy Gilmore Accessories
Extra Butter x Happy Gilmore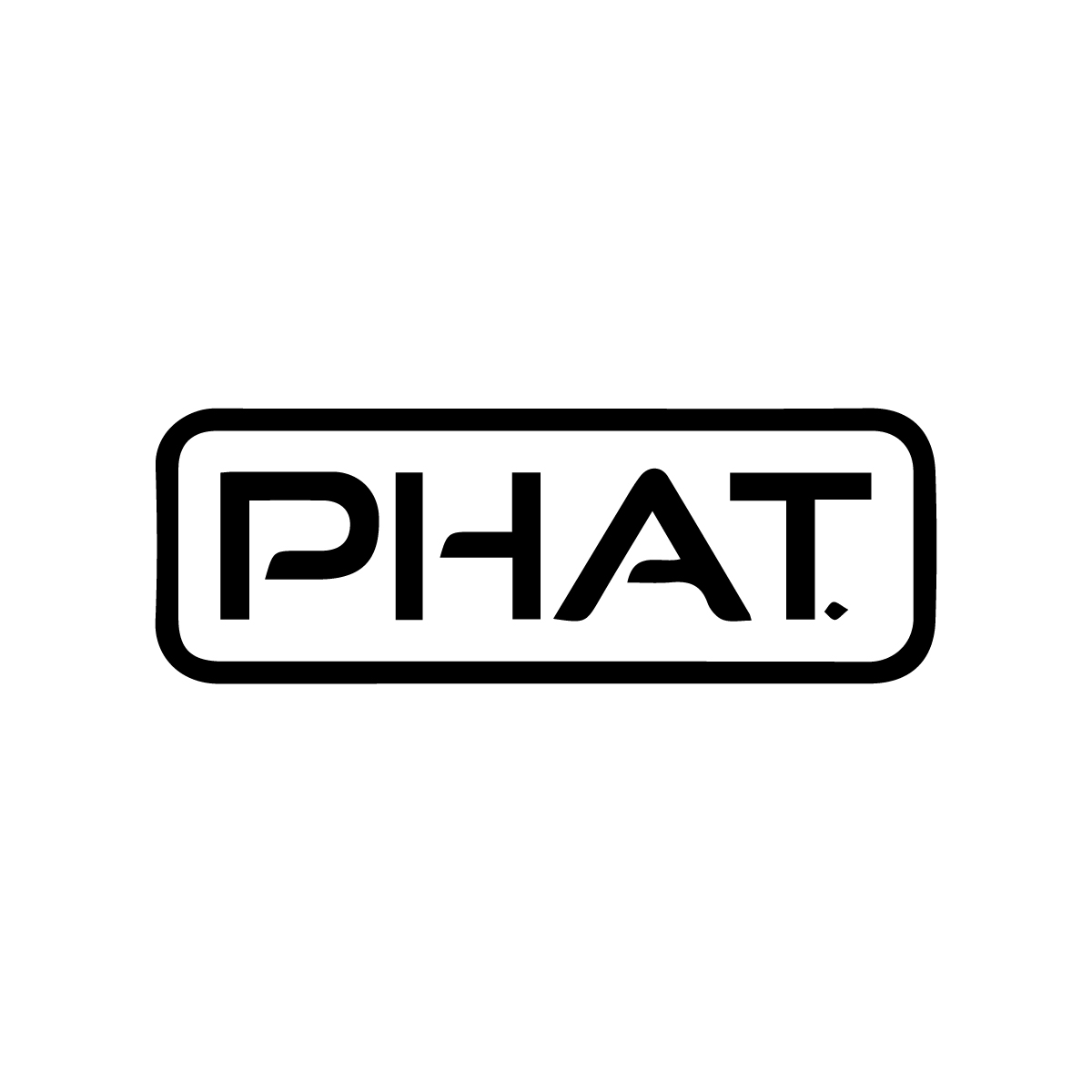 Extra Butter partnered with Phat Scooters to create two custom designs of its signature electric scooter to amplify the Happy Gilmore story.
A whimsical all-over print version featuring iconic references from the film is likely to turn heads as you ride by, while a classy gold and navy design with leather trim seat is meant to inspire the Shooter in all of us.
All Phat Scooter are links-ready and equipped with three speed gears, a bag rack, cooler compartment, and bumping Rockford Fosgate subwoofer.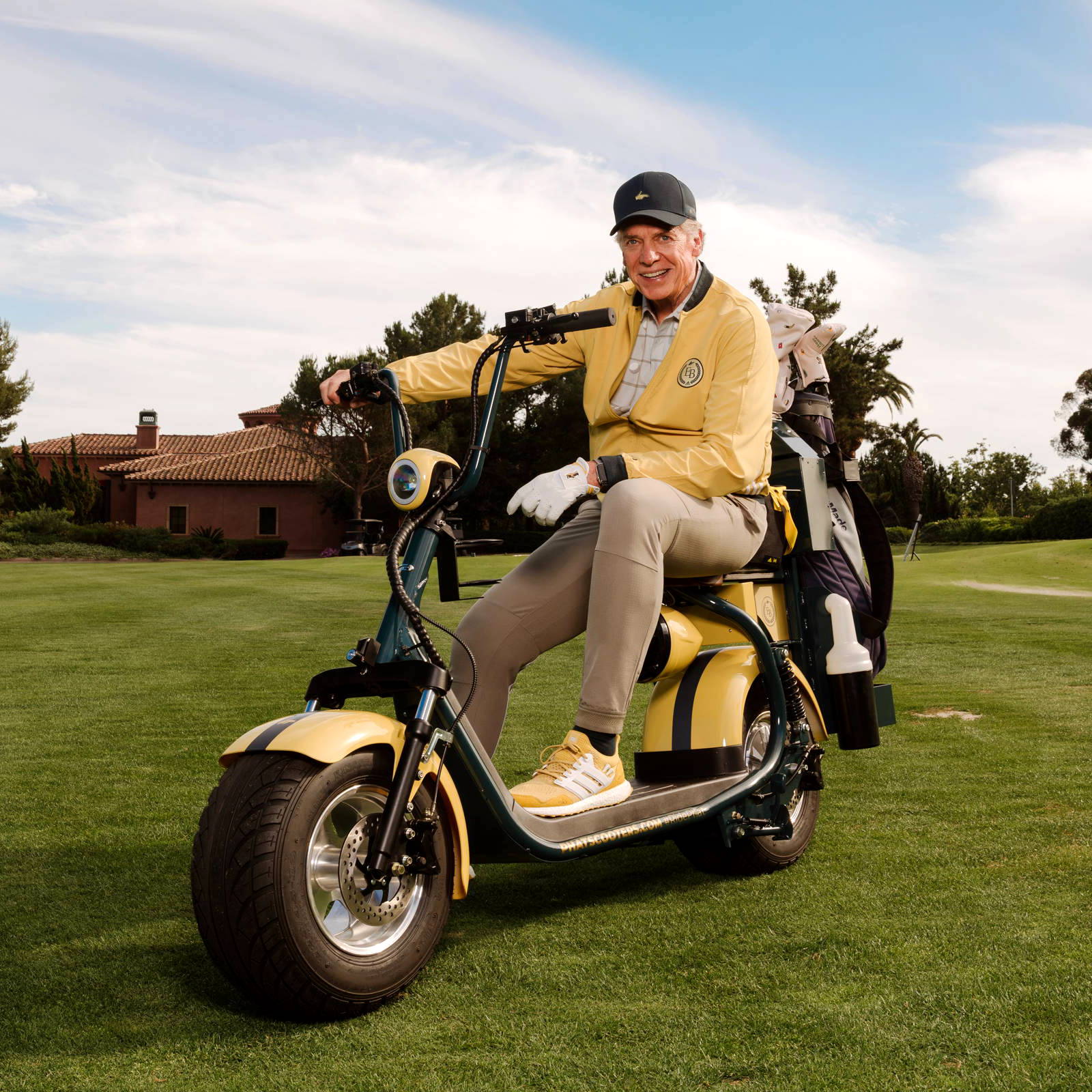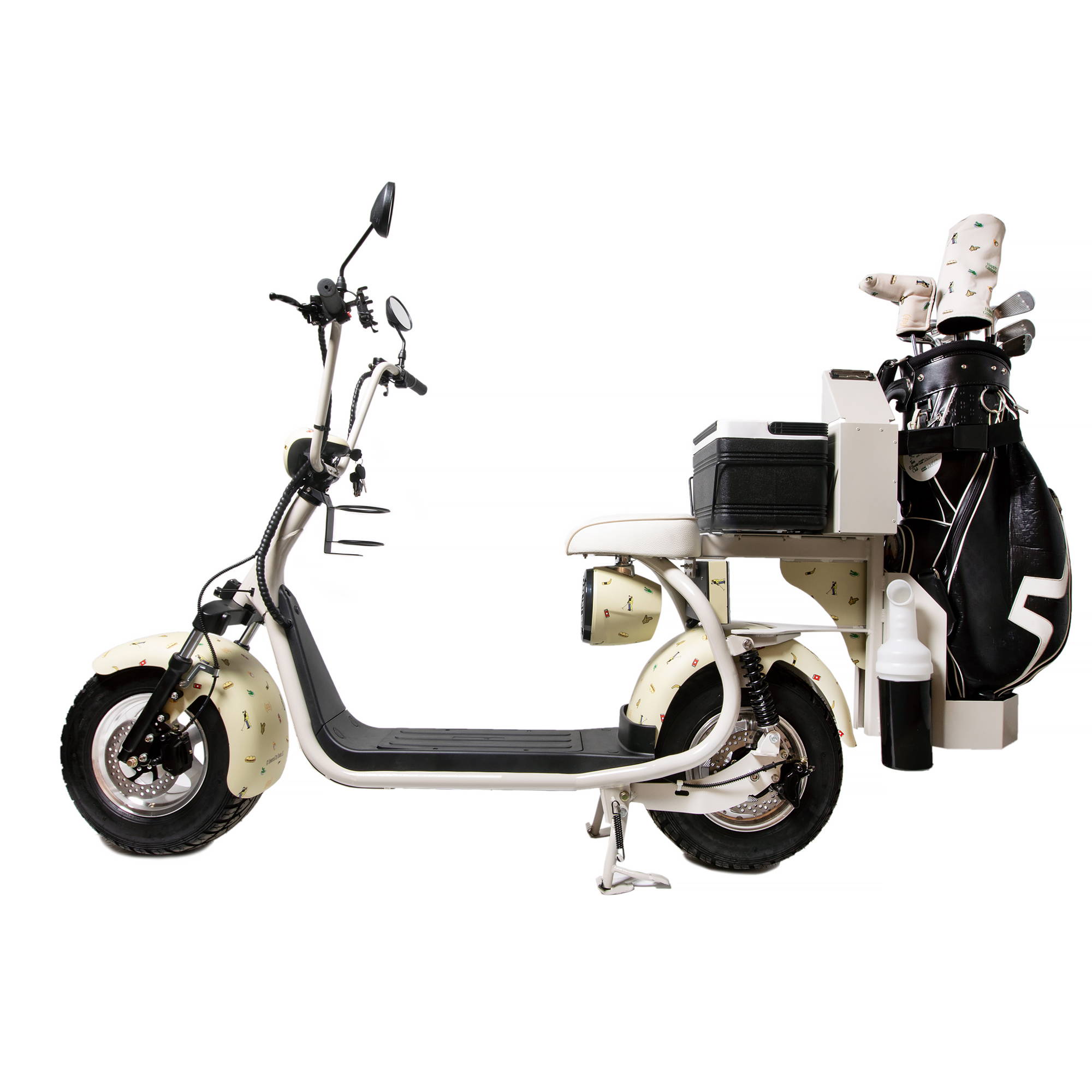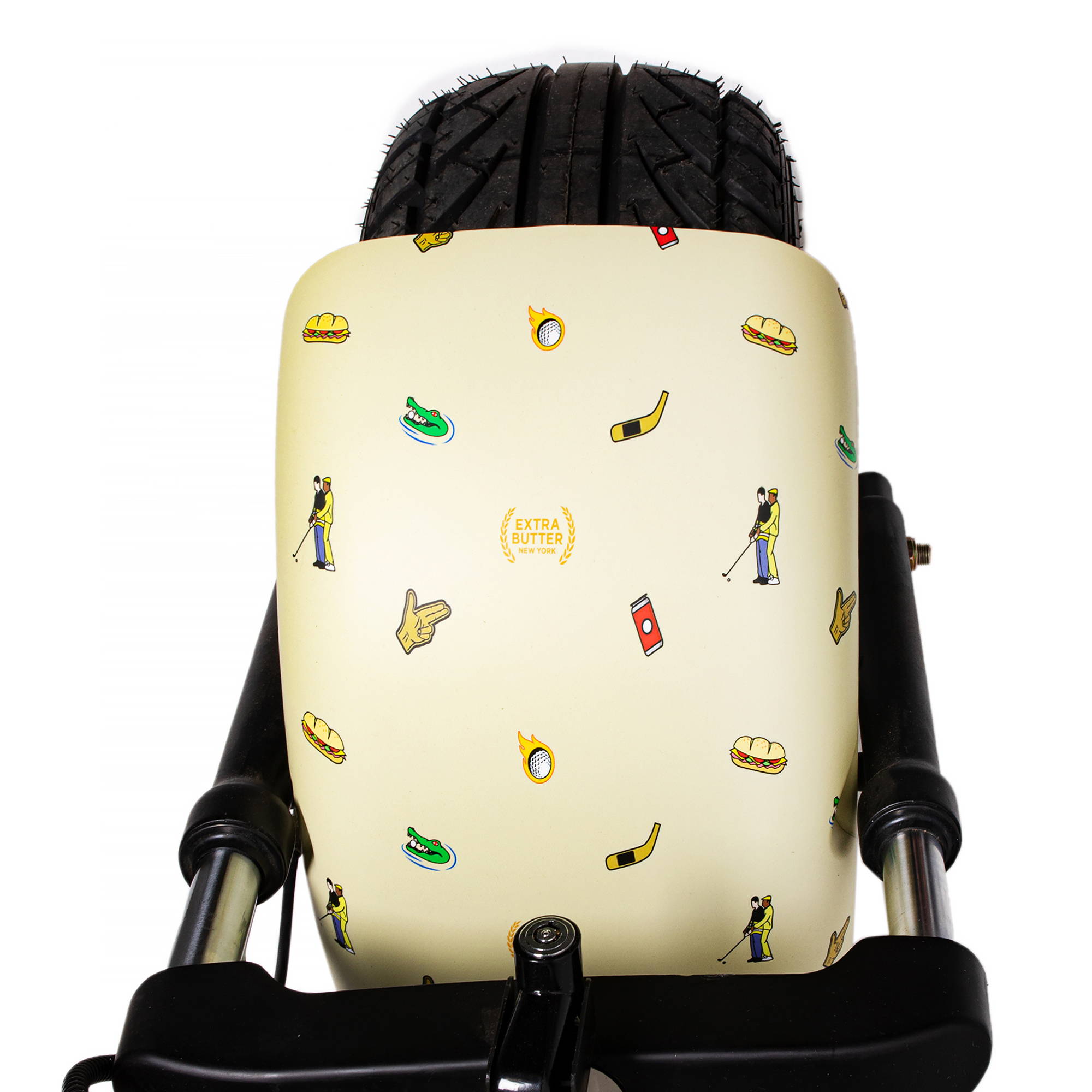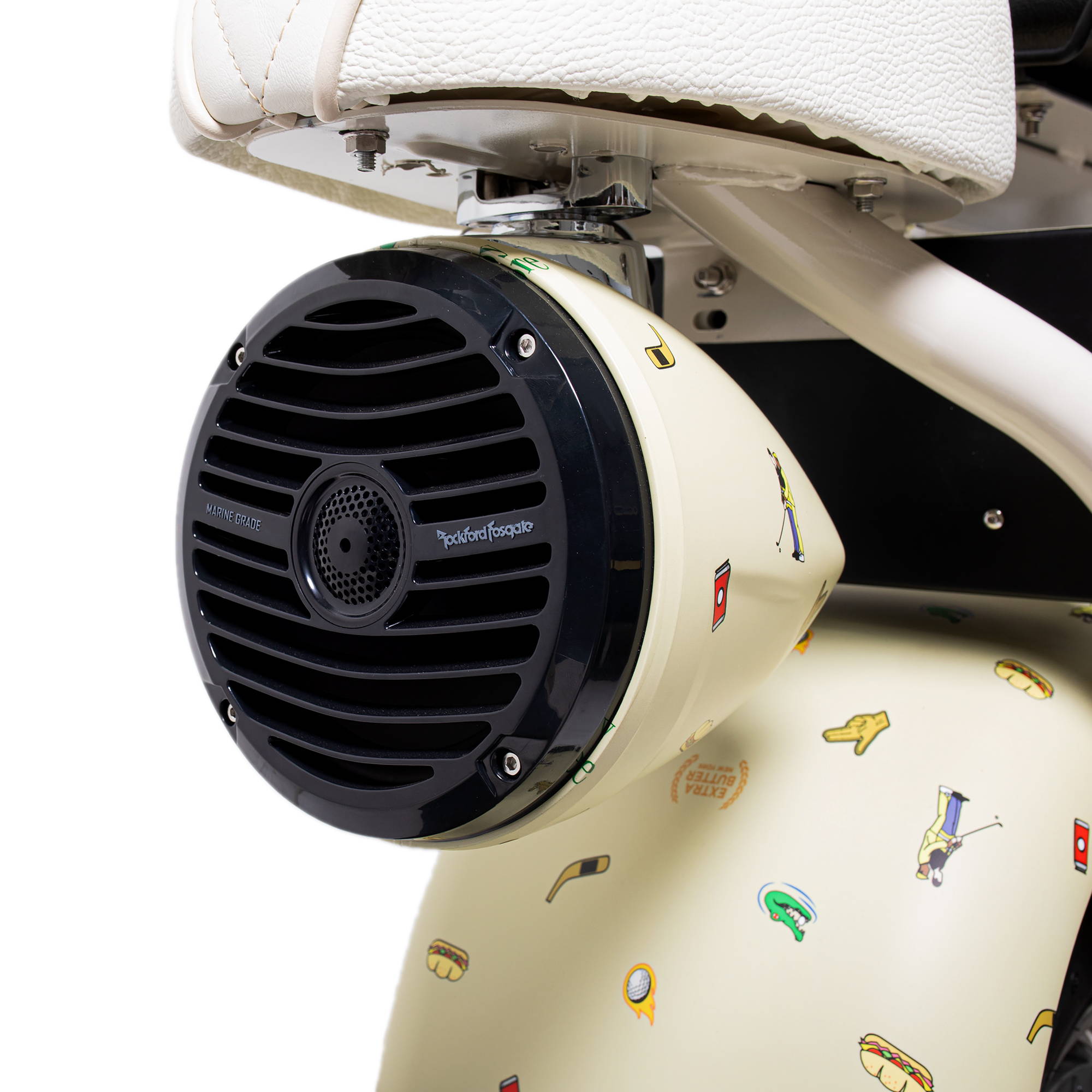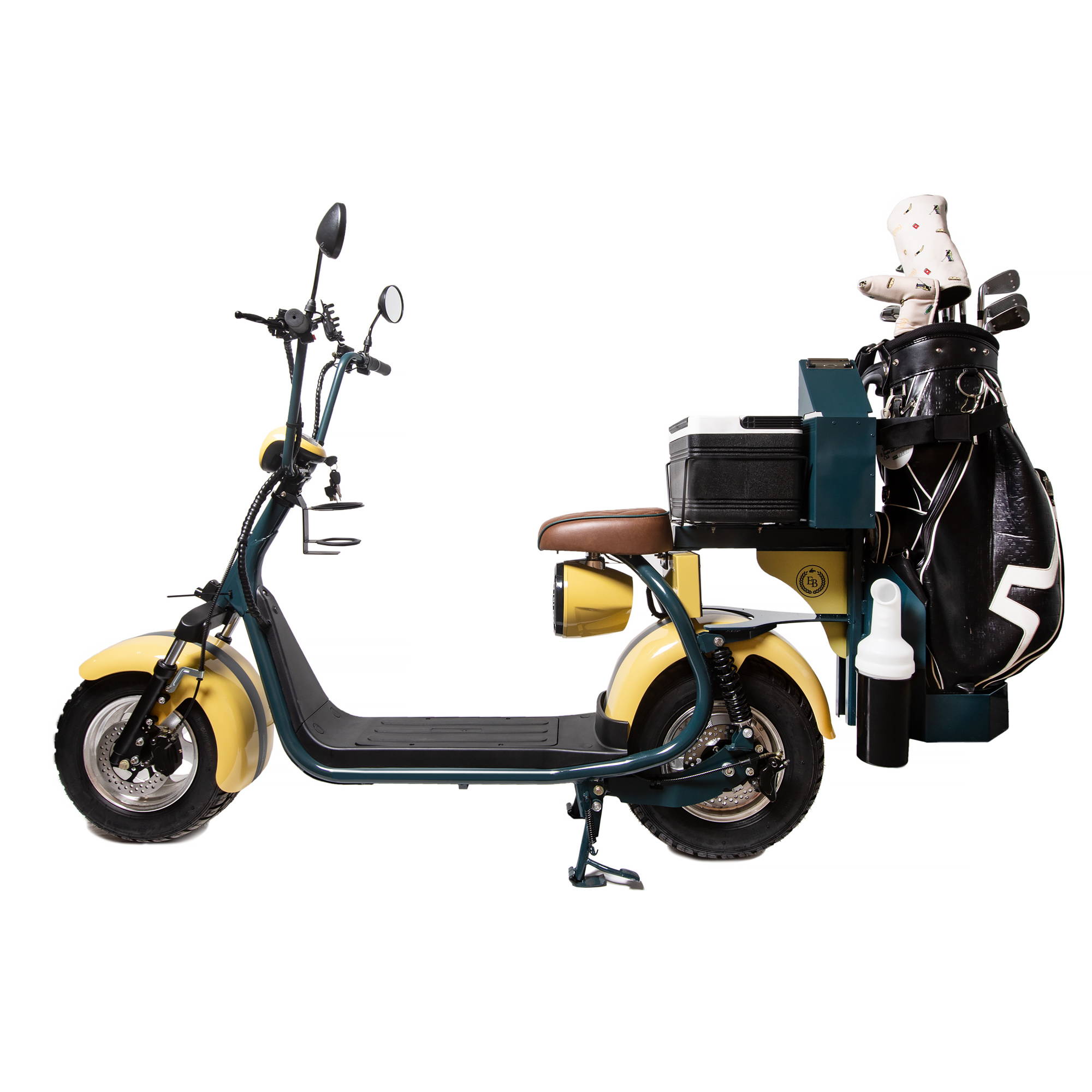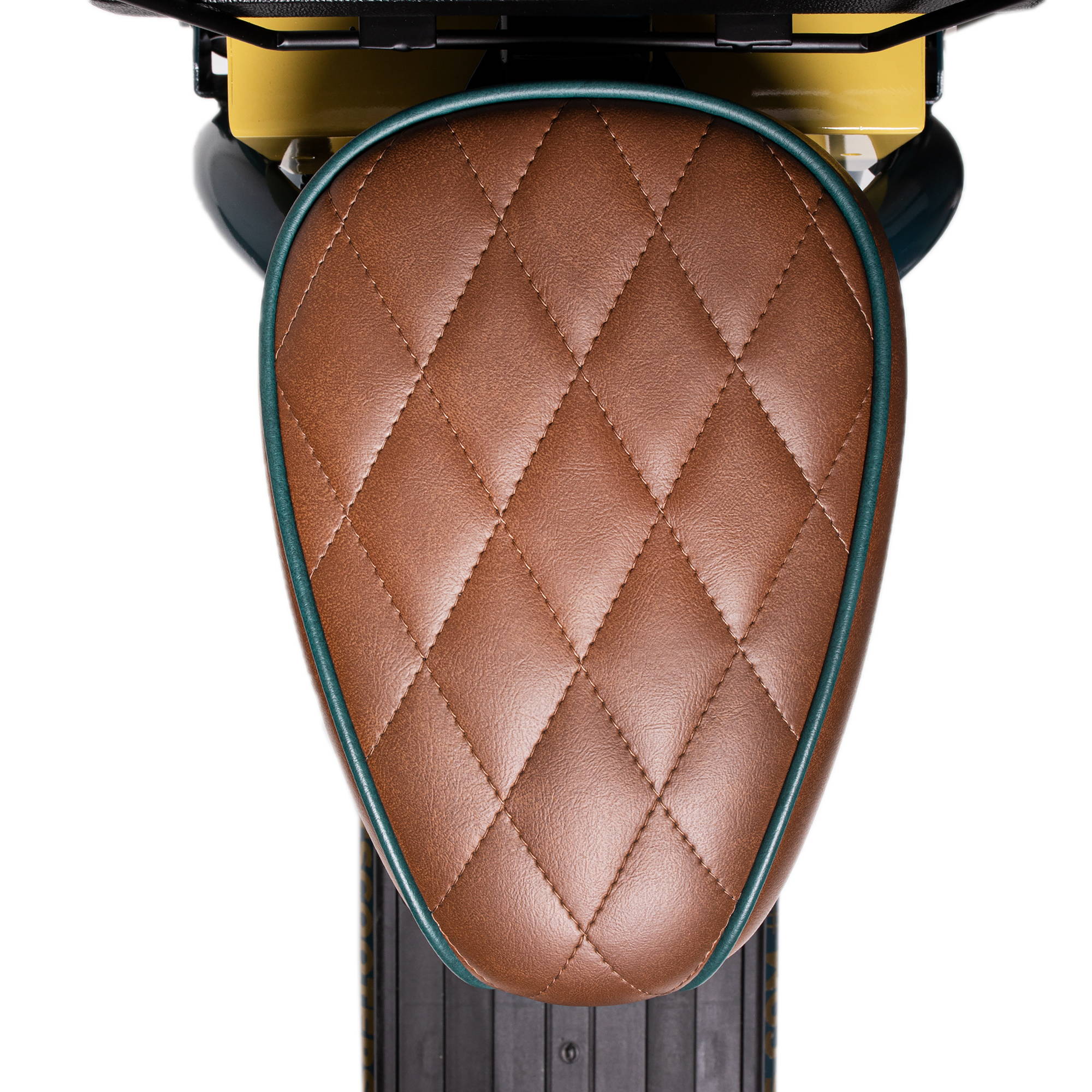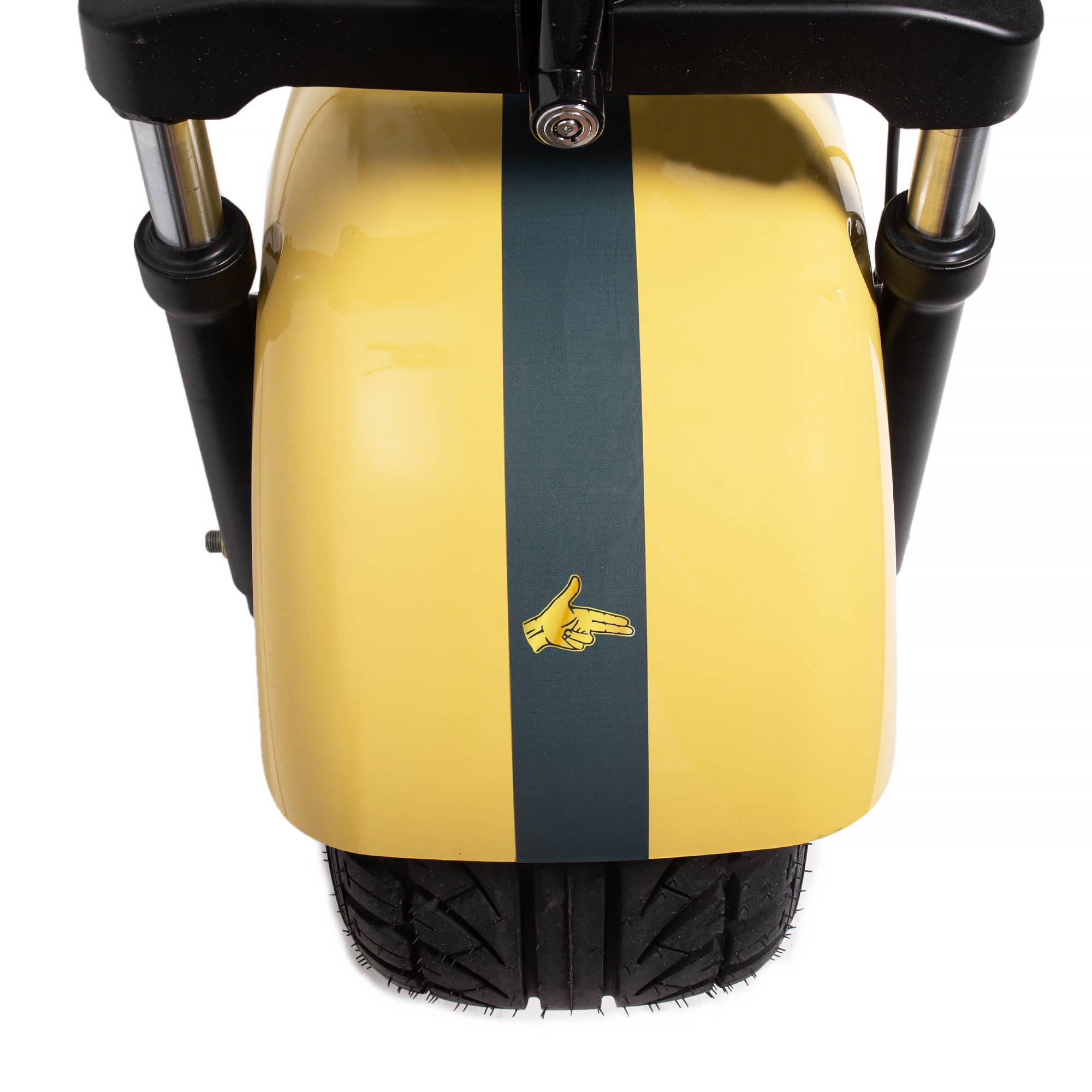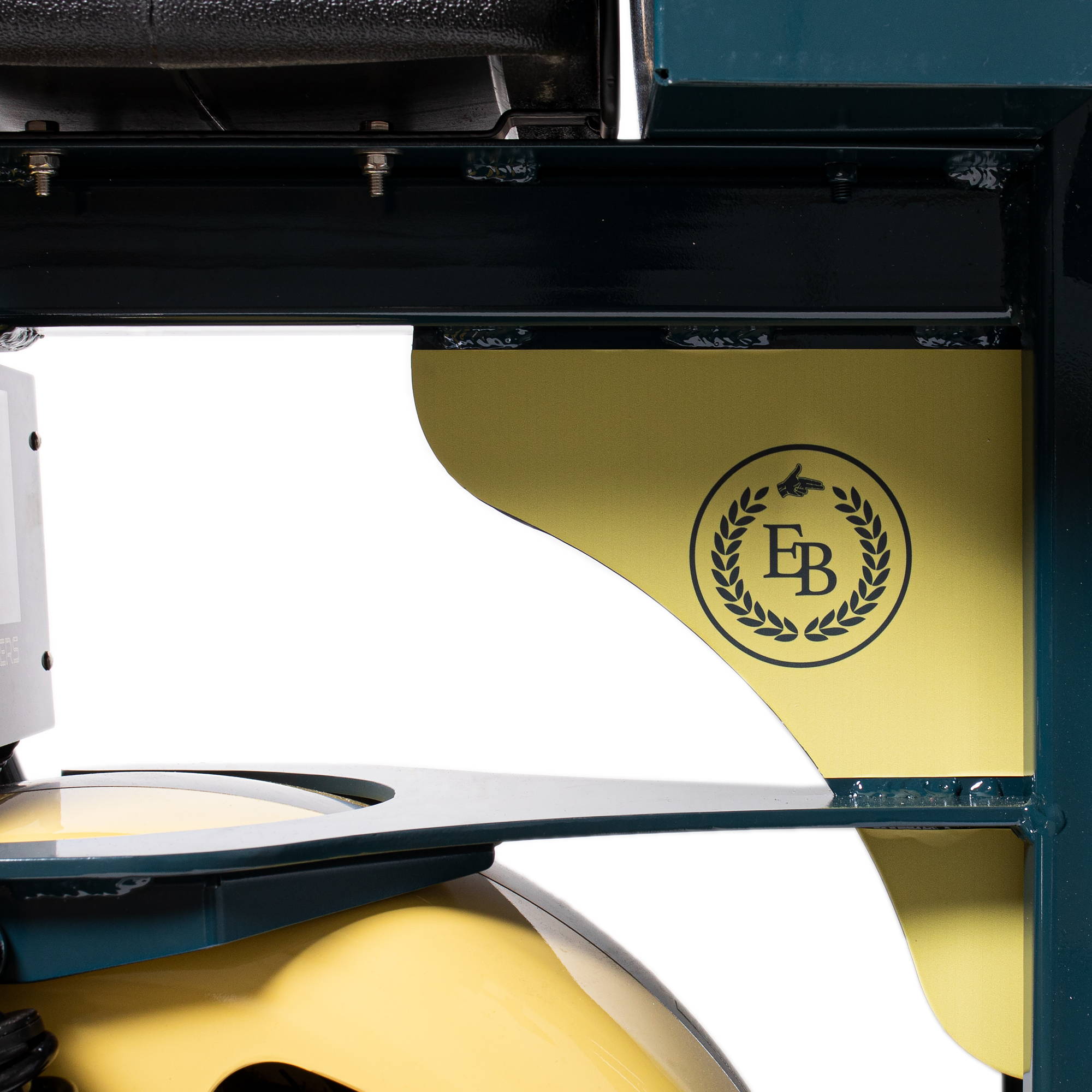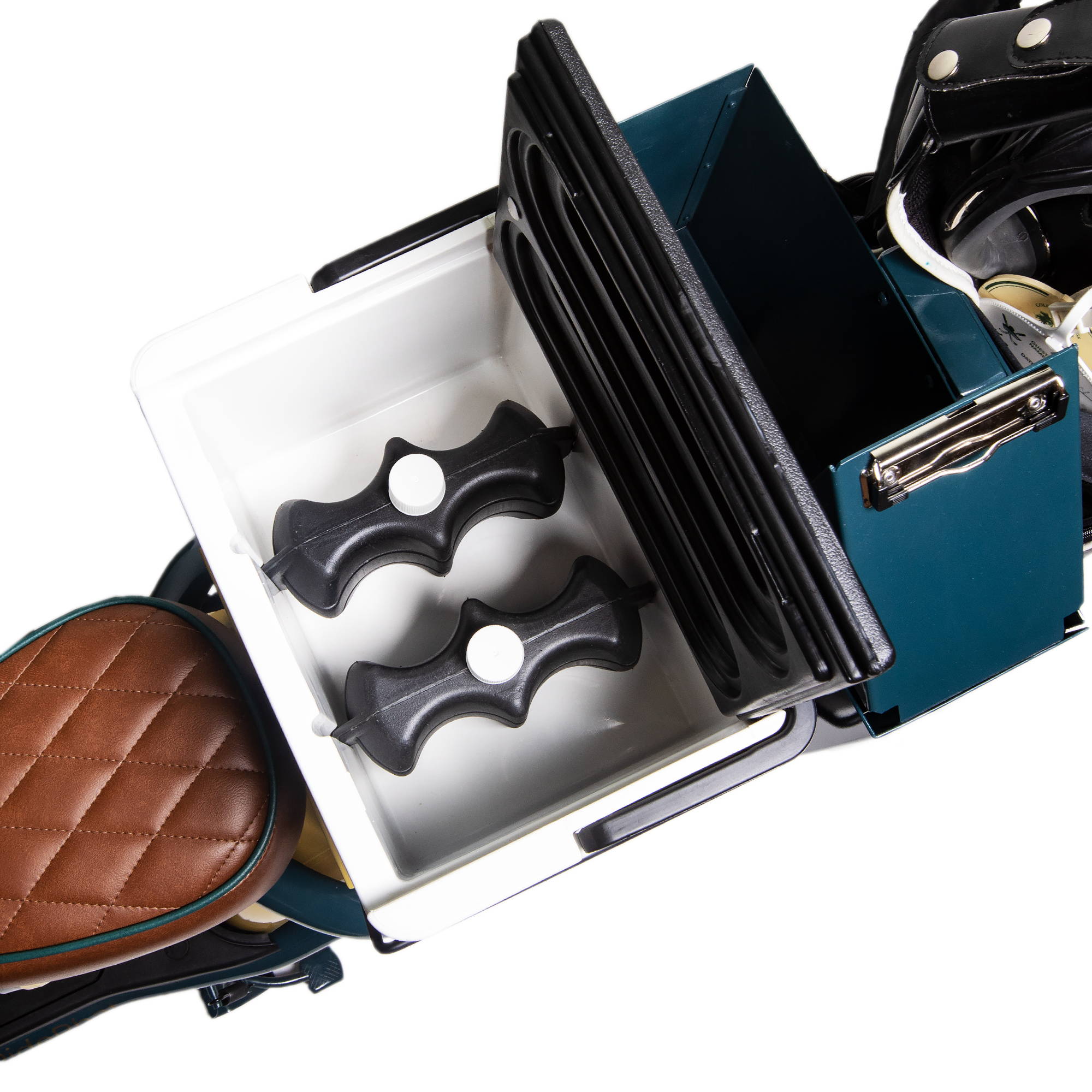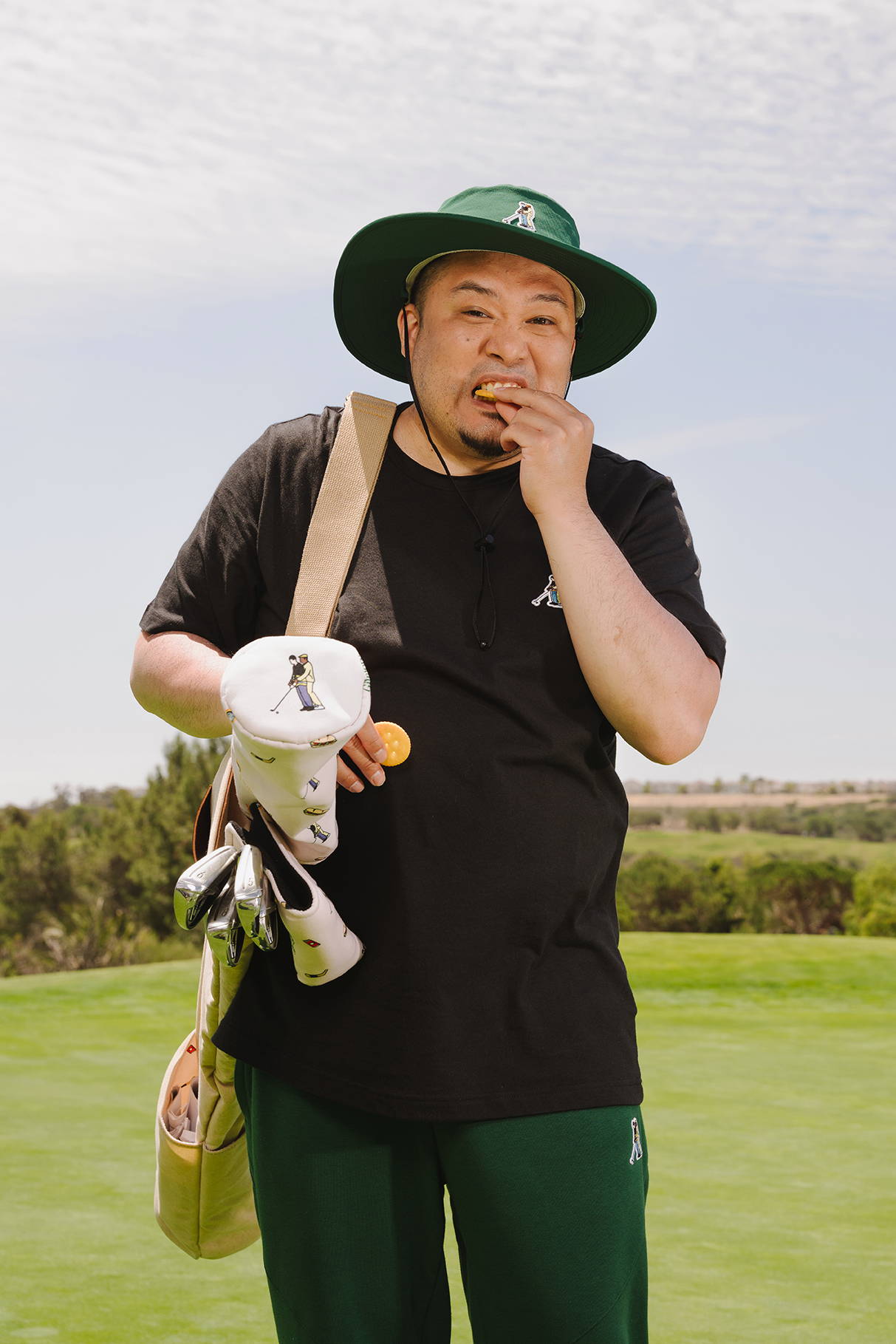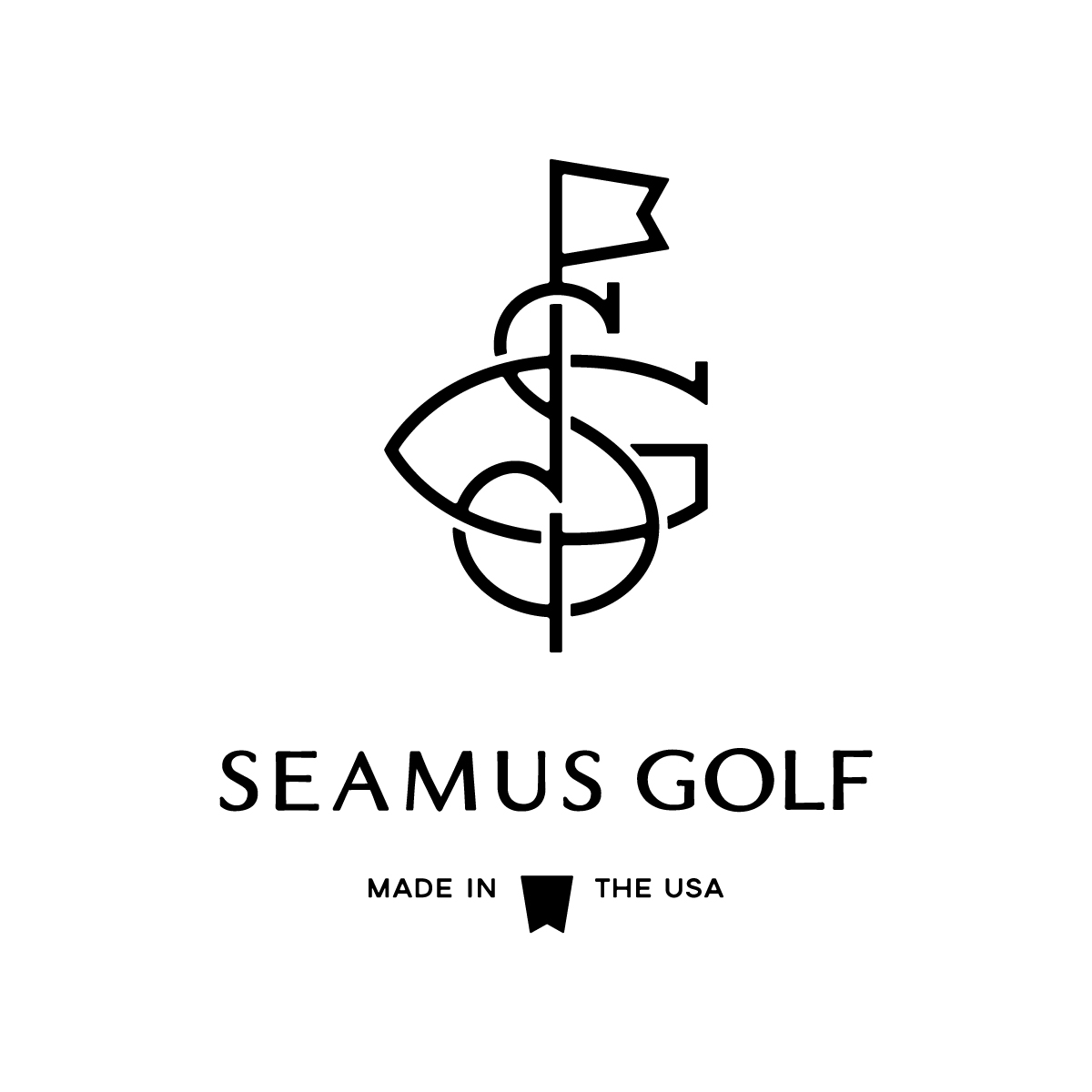 Seamus Golf created golf headcovers and a shoe bag - featuring an all-over print of icons representing key elements of the film - and a classic Sunday golf bag inspired by Happy's bag.
About Seamus:
Oregon based artisans handcrafting fine woolen accessories, specializing in uniquely original accoutrements that adorn a golfer's lifestyle. True golf enthusiasts creating the finest tartan wool golf head covers that beautifully blend traditional European inspirations with modern lines and simplicity. Meticulous designers of golf head covers and accessories that are crafted to represent each individual golfer, their passion for the game, and their distinct style.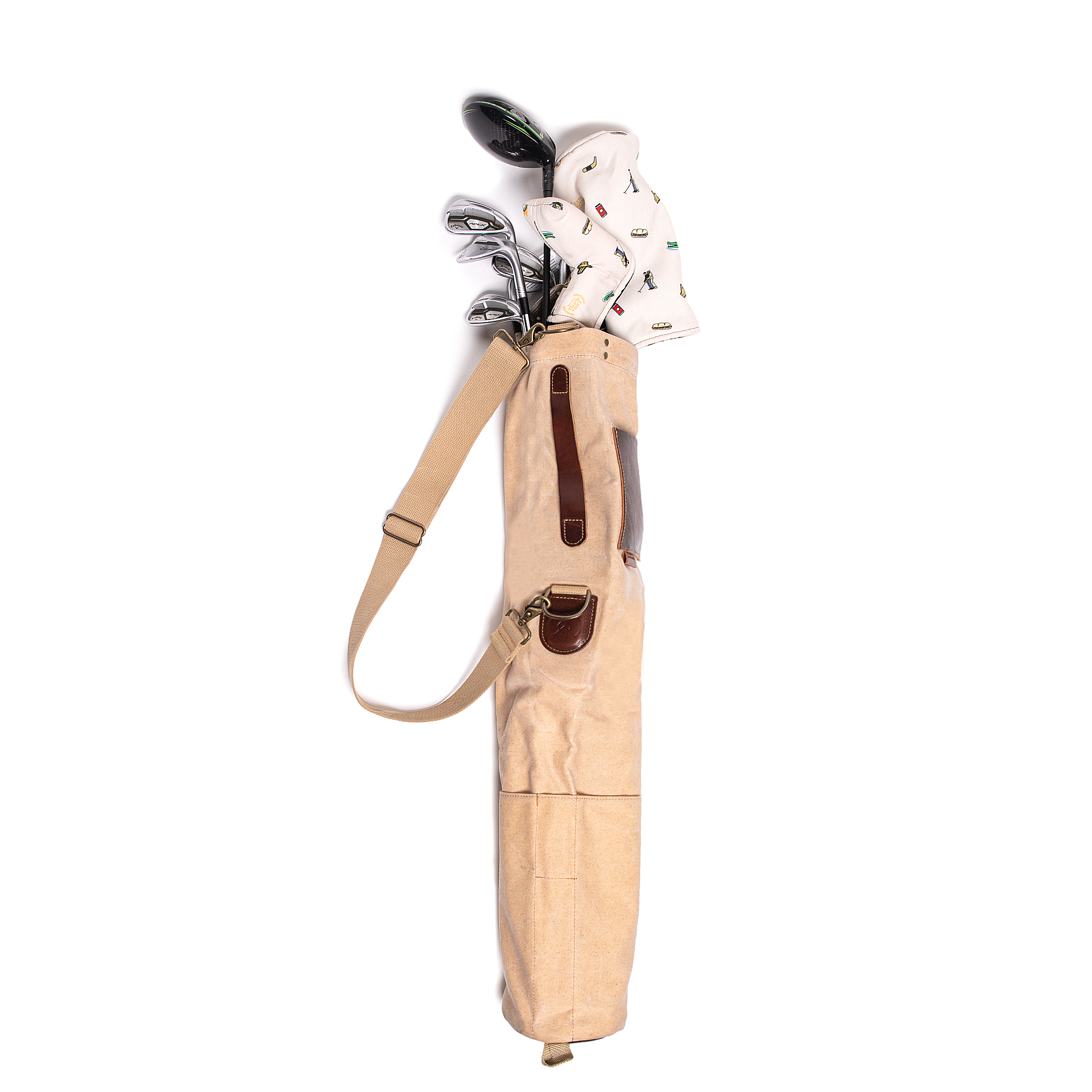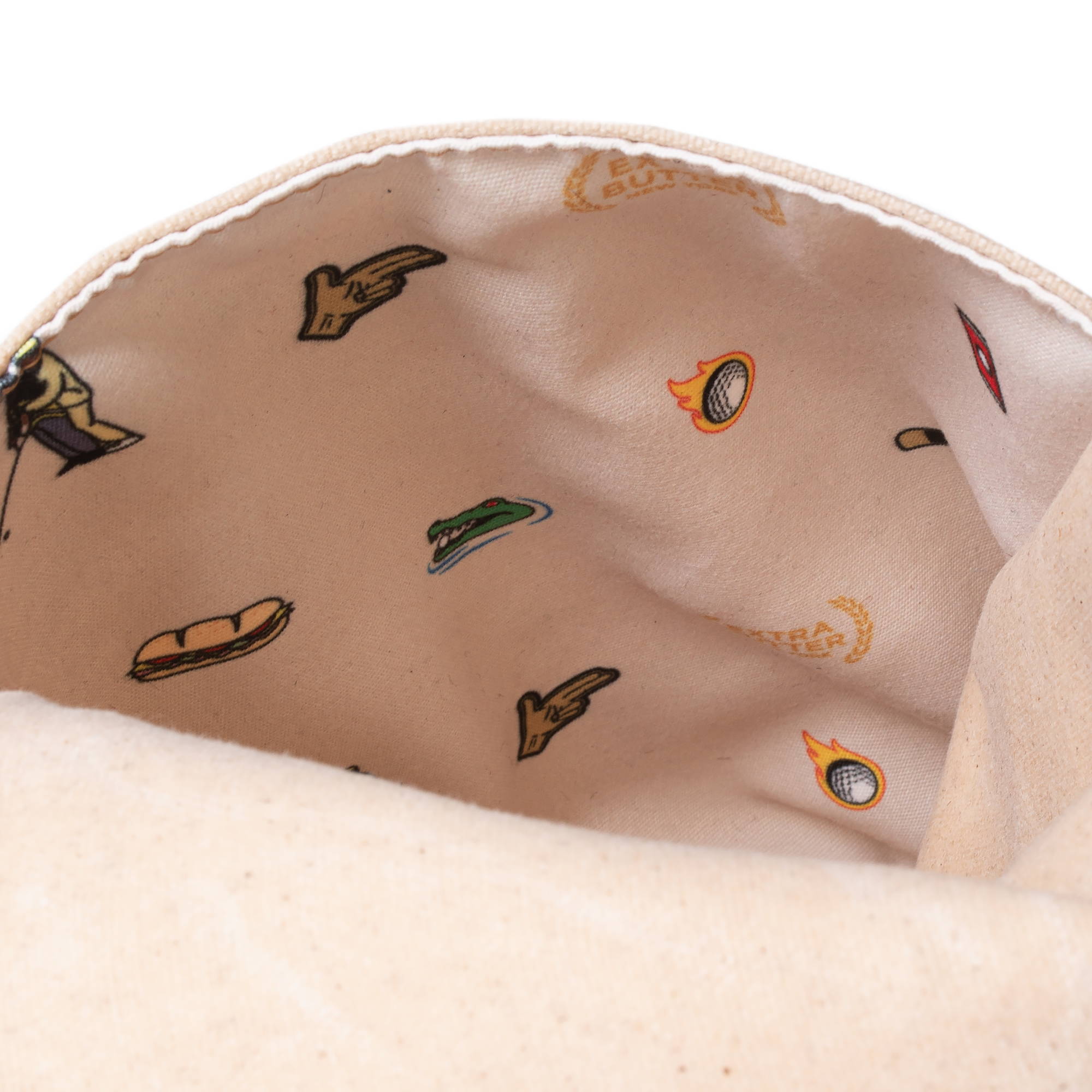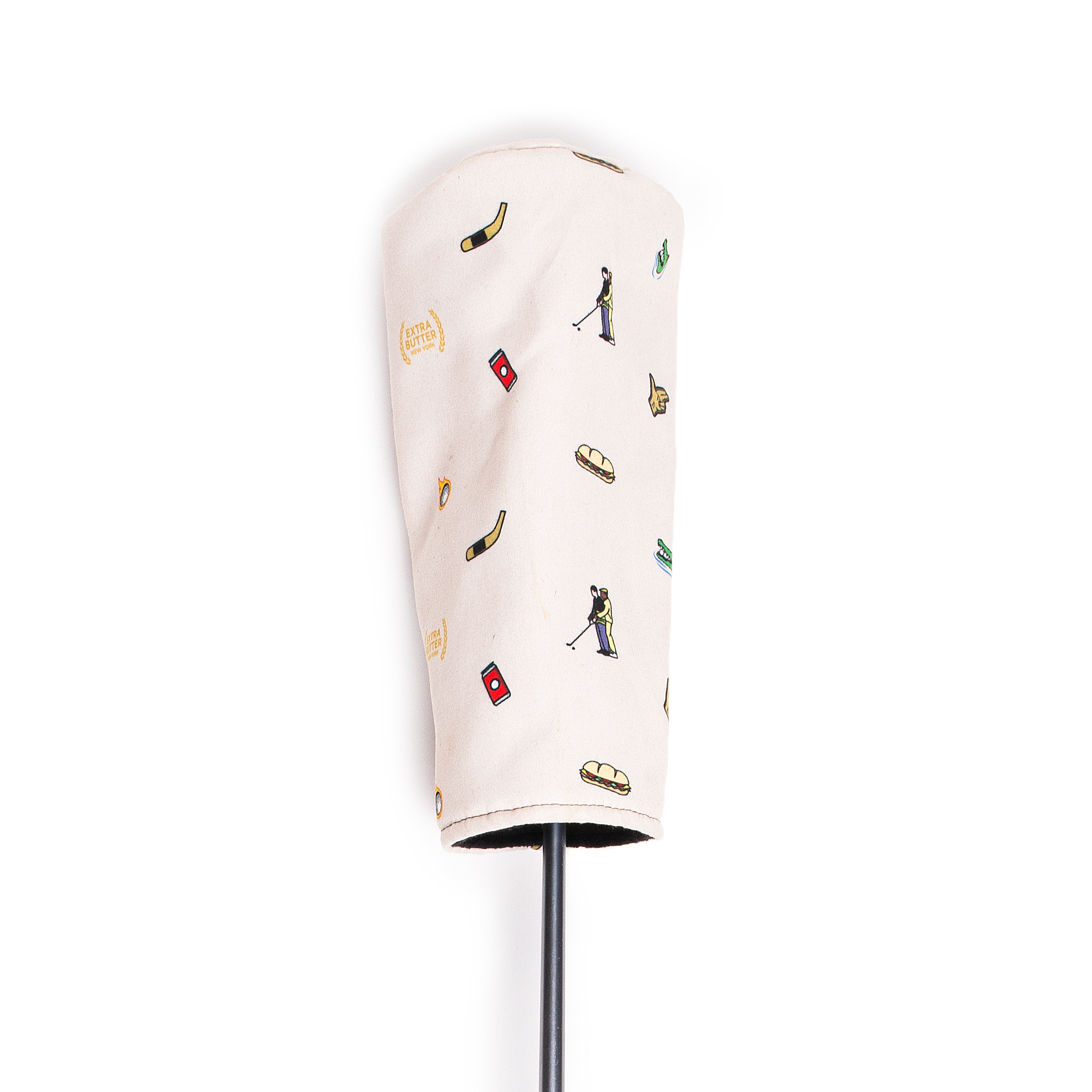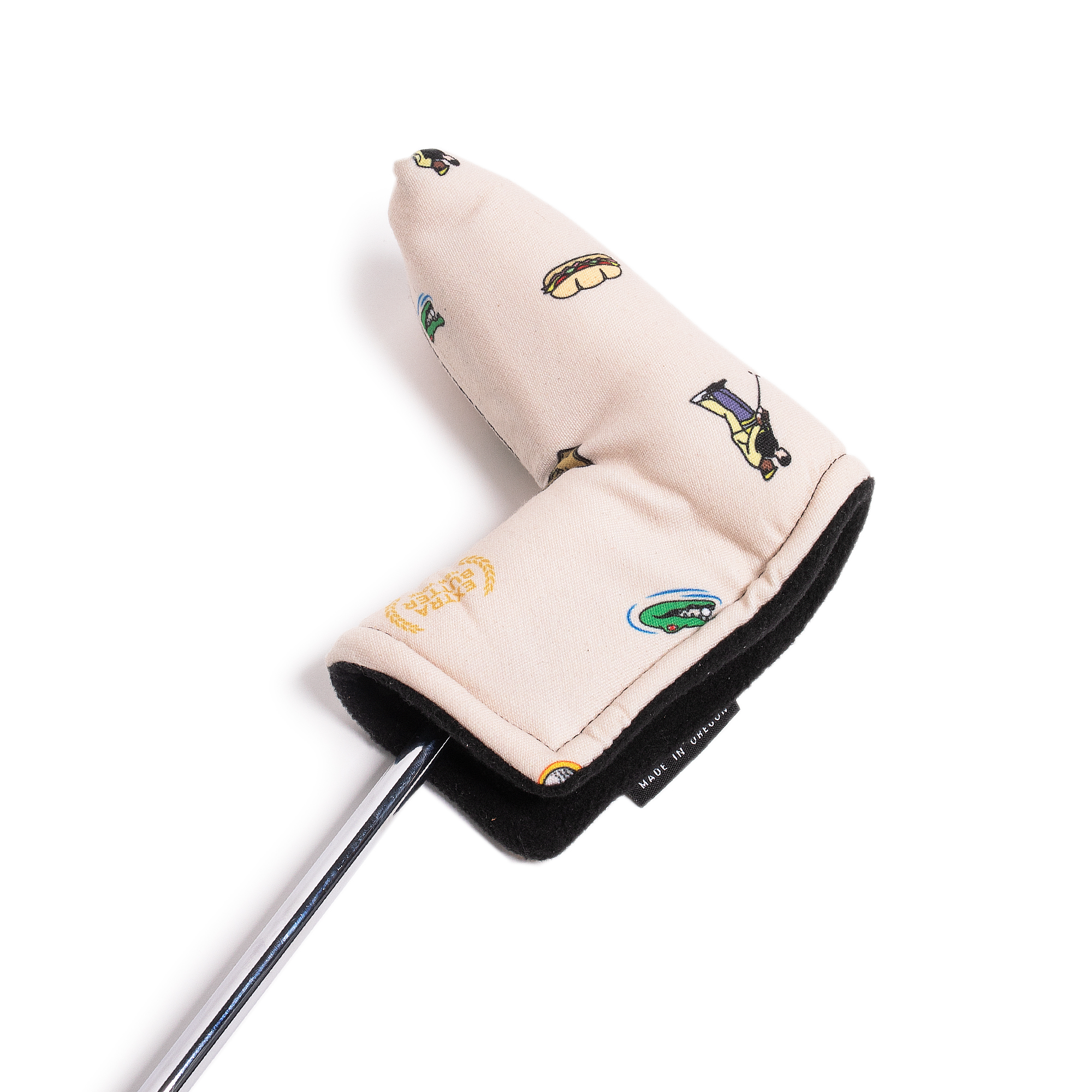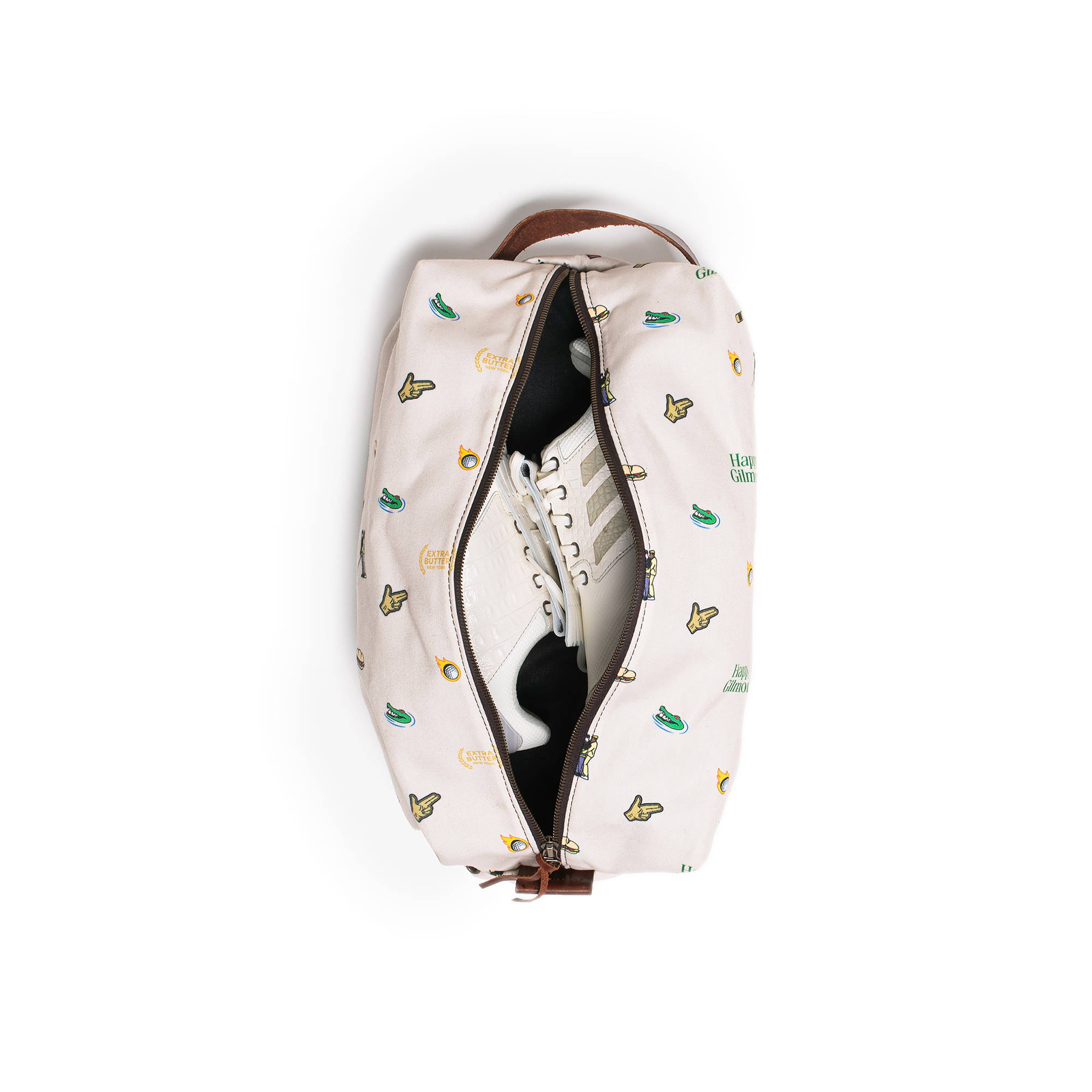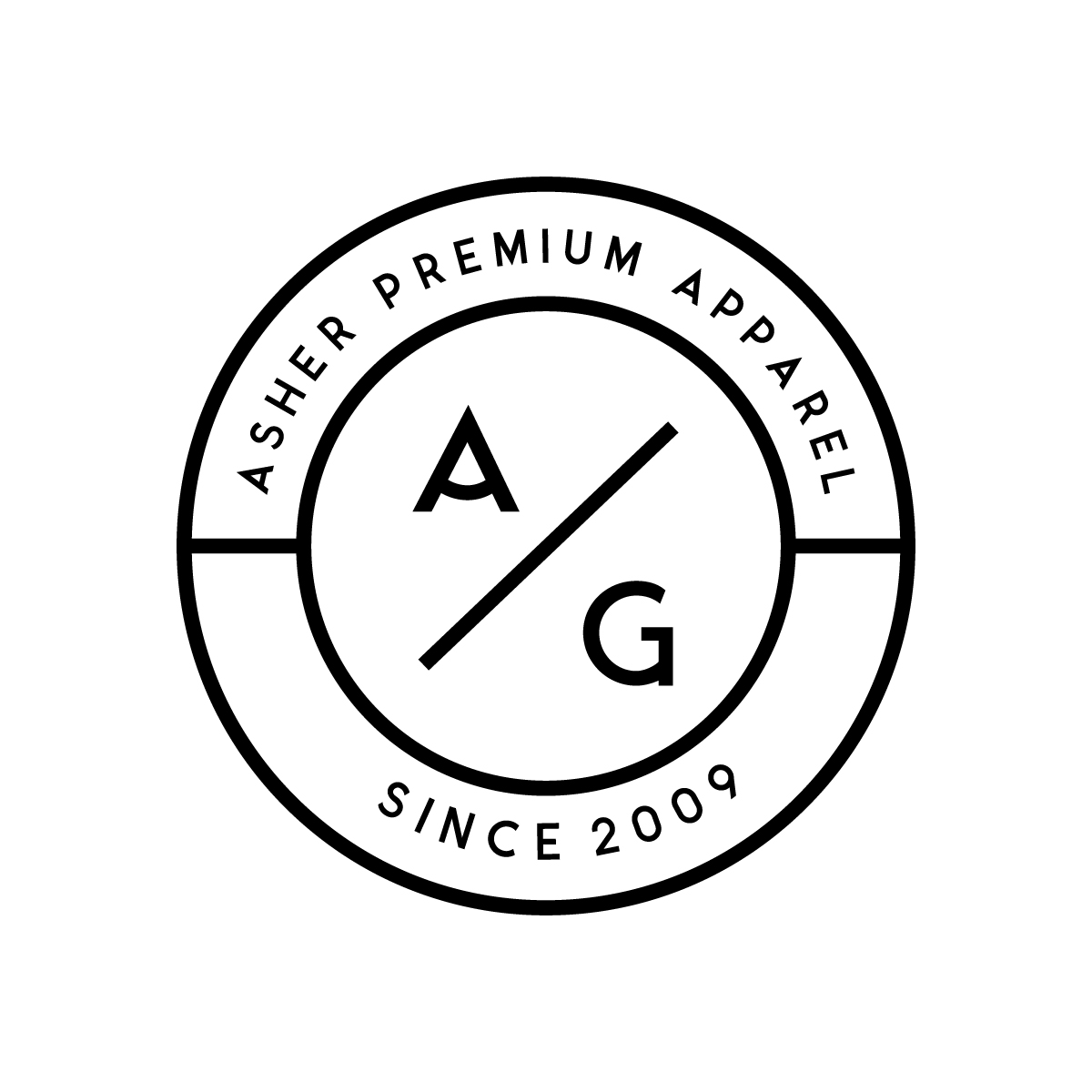 Asher Golf customized golf glove inspired by Happy's favorite hockey team, featuring premium leather and rubberized "All in the Hips" icon patch.
About ASHER Golf
Born in 2009 with a desire to provide the golf world something it lacked: high-quality golf gloves with a little added flavor and style. Made only from the most premium, AAA Cabretta leather, ASHER elevates not only your game, but on-course style. Our goal is to develop products that provide an experience for the individual, an experience that can be curated for any occasion. With a relentless focus on innovation, we believe that all of your golf apparel should be an uncompromising blend of performance and style. With ASHER, you can seamlessly transition from the 18th to the 19th hole in comfort and style.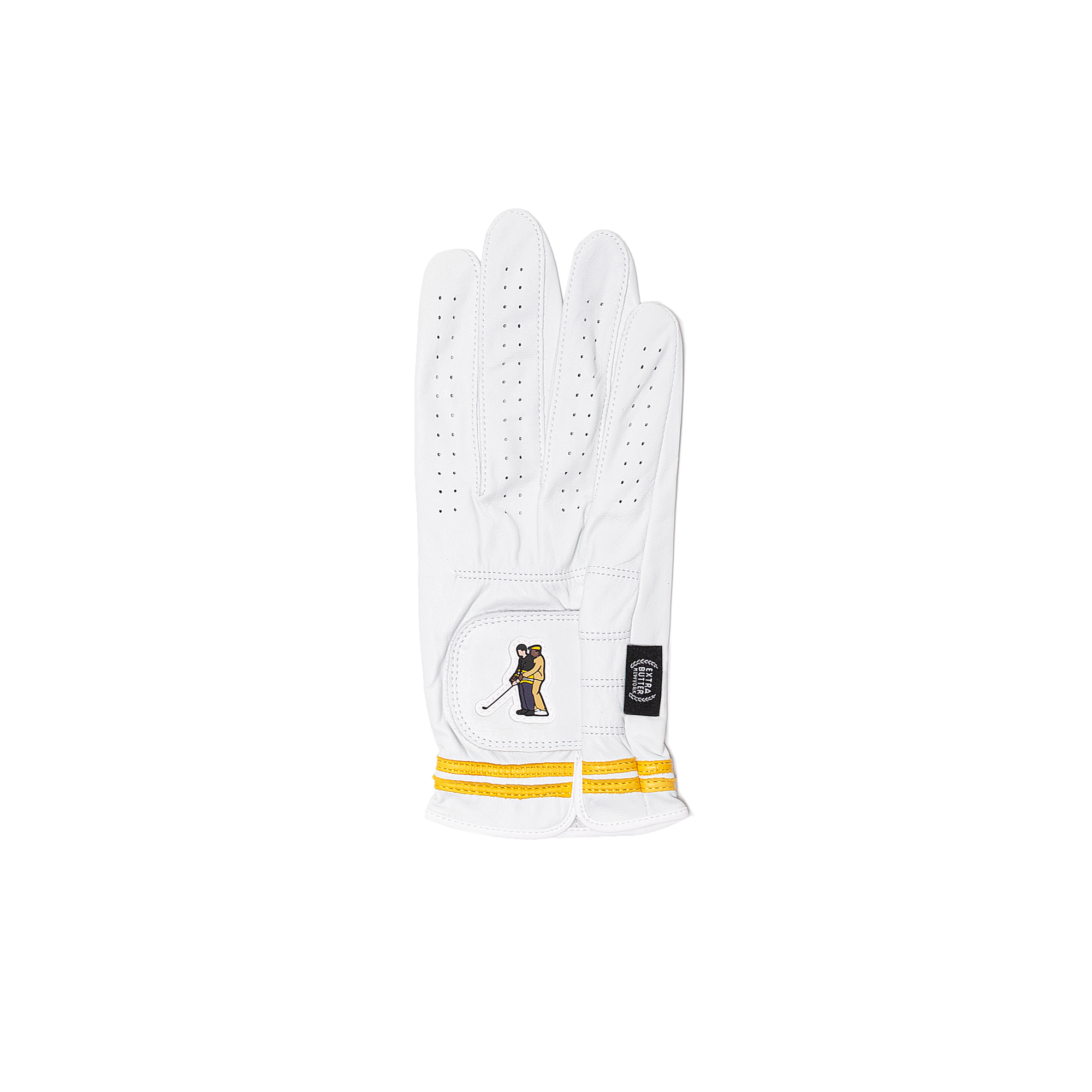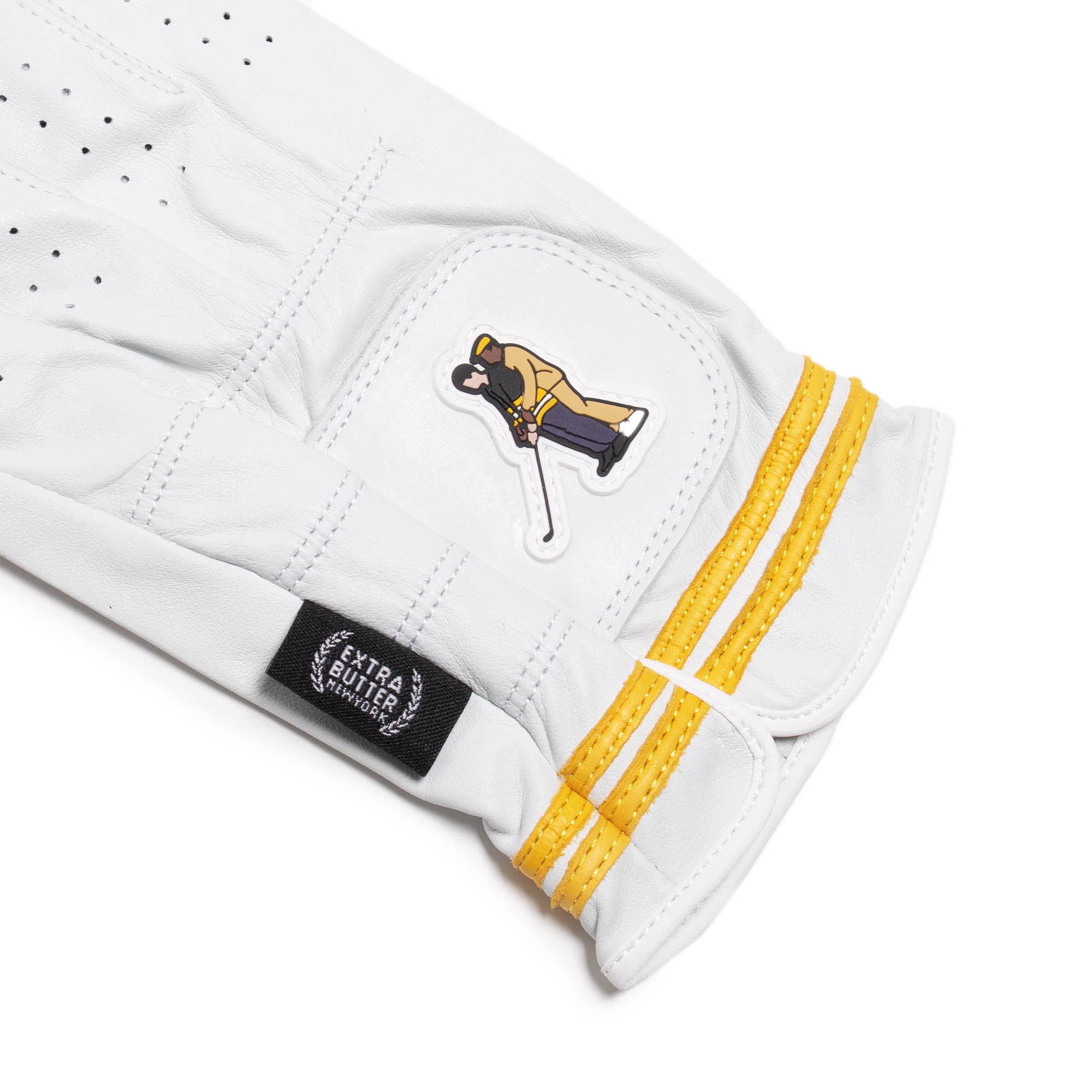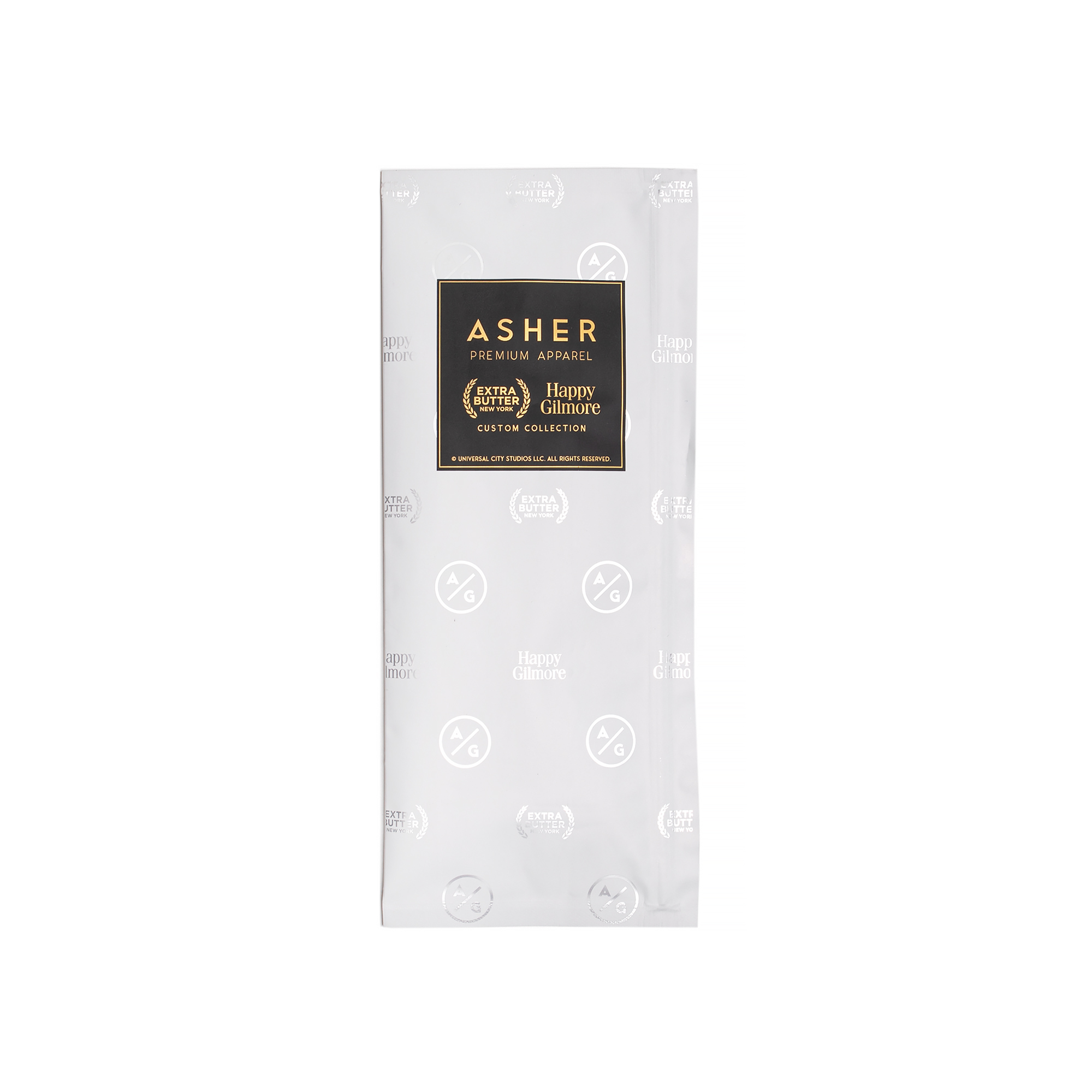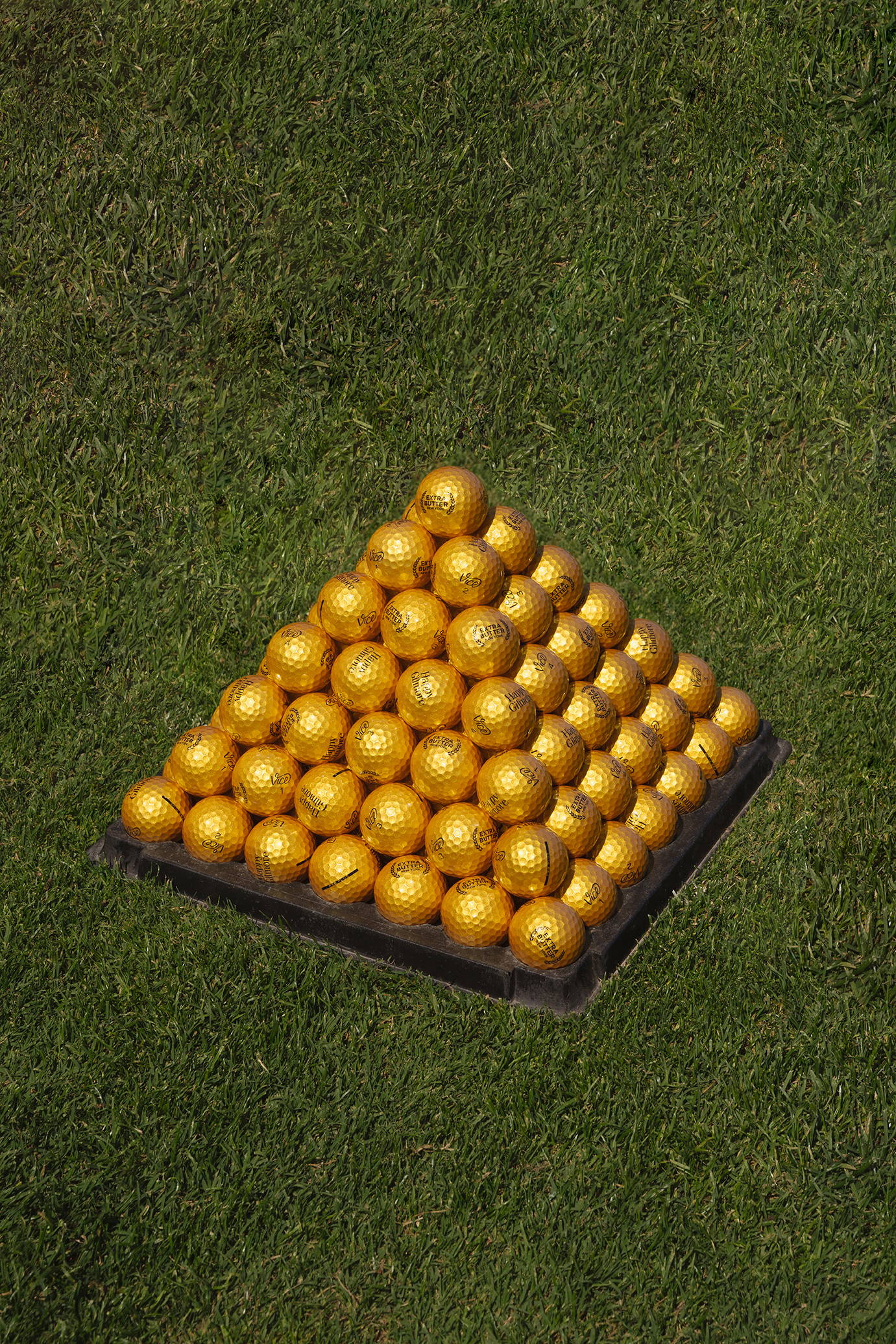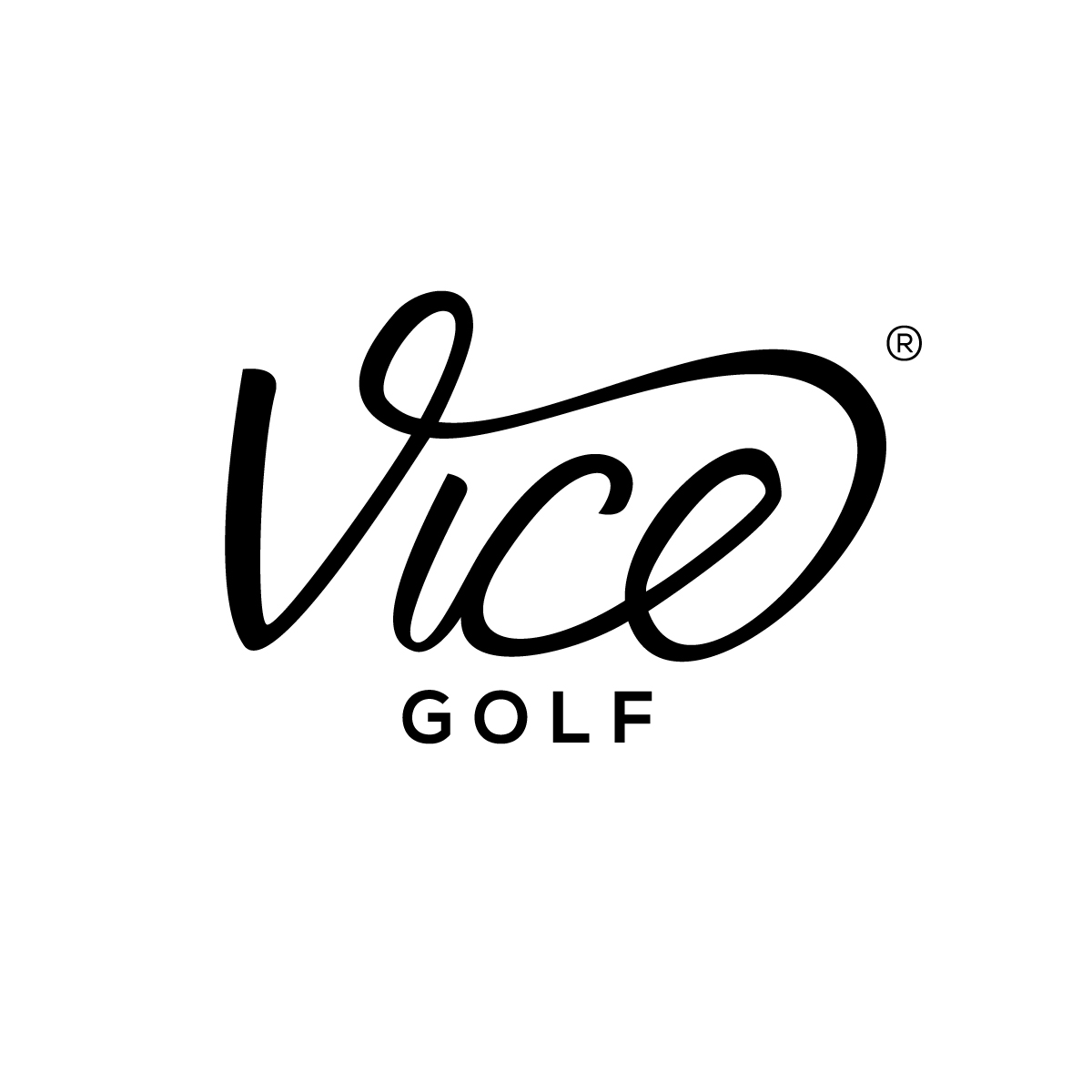 Vice Golf provided premium custom PRO PLUS GOLD golf balls to round out the Happy Gilmore storytelling.
About VICE:
Vice Golf was founded in Germany in 2012 by Ingo Duellmann and Rainer Stoeckl. The company started selling the highest-quality golf balls first in Germany, expanded into other parts of Europe, and entered the U.S. market in 2015. Orders are taken over the internet and the balls are shipped, directly from the manufacturer, to the consumer's front door.