Extra Butter x Happy Gilmore - Chubbs Collection
Extra Butter x Adidas Golf x Happy Gilmore
Chubbs had his playing career cut short when an alligator bit off his hand, but he still became a legend by teaching the next generation how to ball. With a zenlike mindset against all odds, the OG has plenty of game to pass on.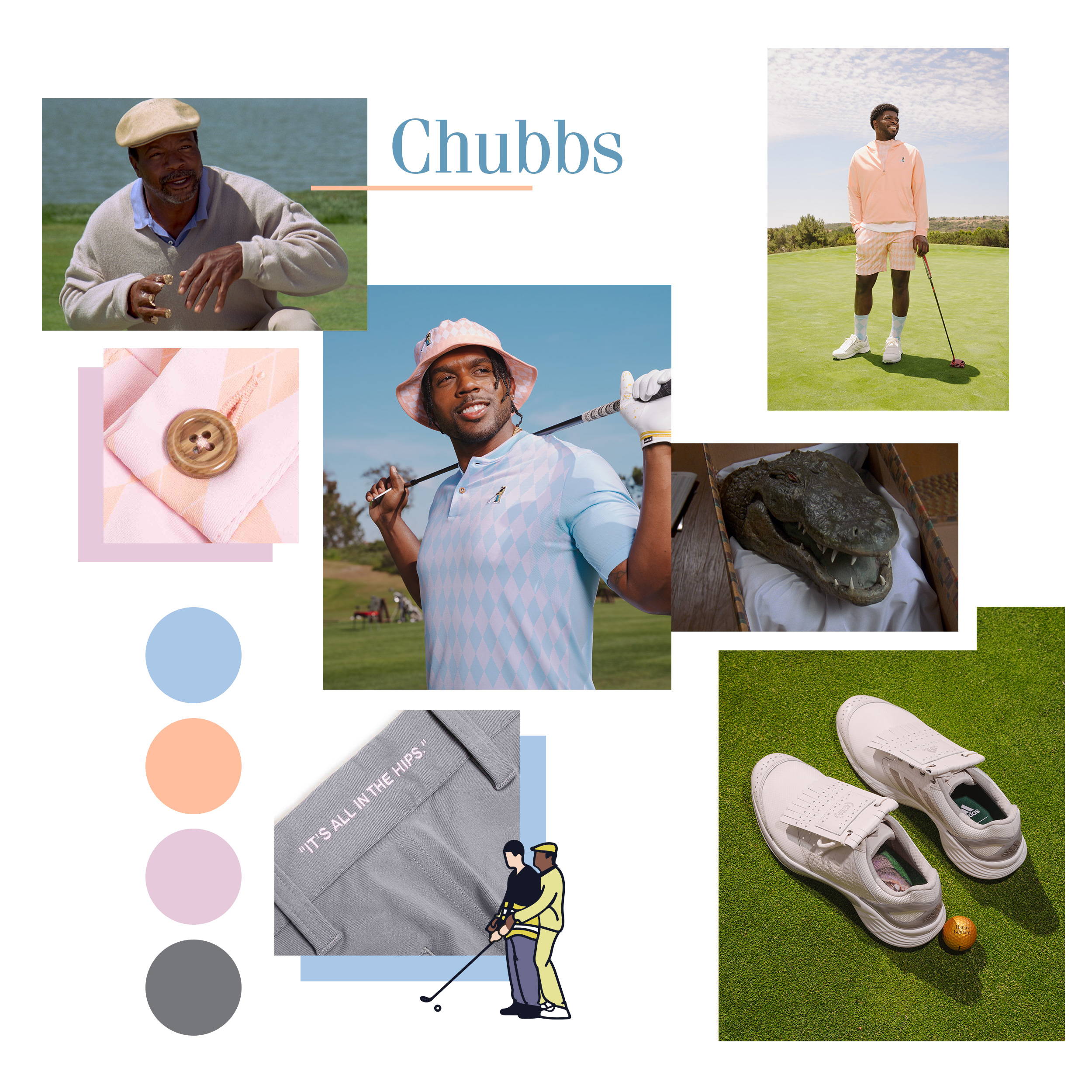 We honor Happy's mentor, the OG Chubbs Peterson, with premiere on-course performance gear that evokes his romance for the game, featuring traditional golf aesthetics - updated with EB's contemporary flair. Pastels and argyle are integrated onto updated silhouettes for today's younger, fresher, golfer.
Collarless Polos, Pleated Pants, Shorts and a Tech Anorak use adidas' PRIMEKNIT and WARPKNIT technology for lightweight, comfortable stretch fabrication. Each garment is embellished with embroidery memorializing Chubbs' iconic line "It's All In The Hips".
The popular lightweight adidas ZG21 spiked golf shoe also receives the Chubbs treatment, sporting a clean bone-white colorway with brogue paneling and throwback fringe kiltie to go along with BOOST comfort.
In typical Extra Butter storytelling style, details such as gator skin and wood-grain finishing are incorporated as a reminder to be wary of that damn alligator that bit Chubbs' hand off!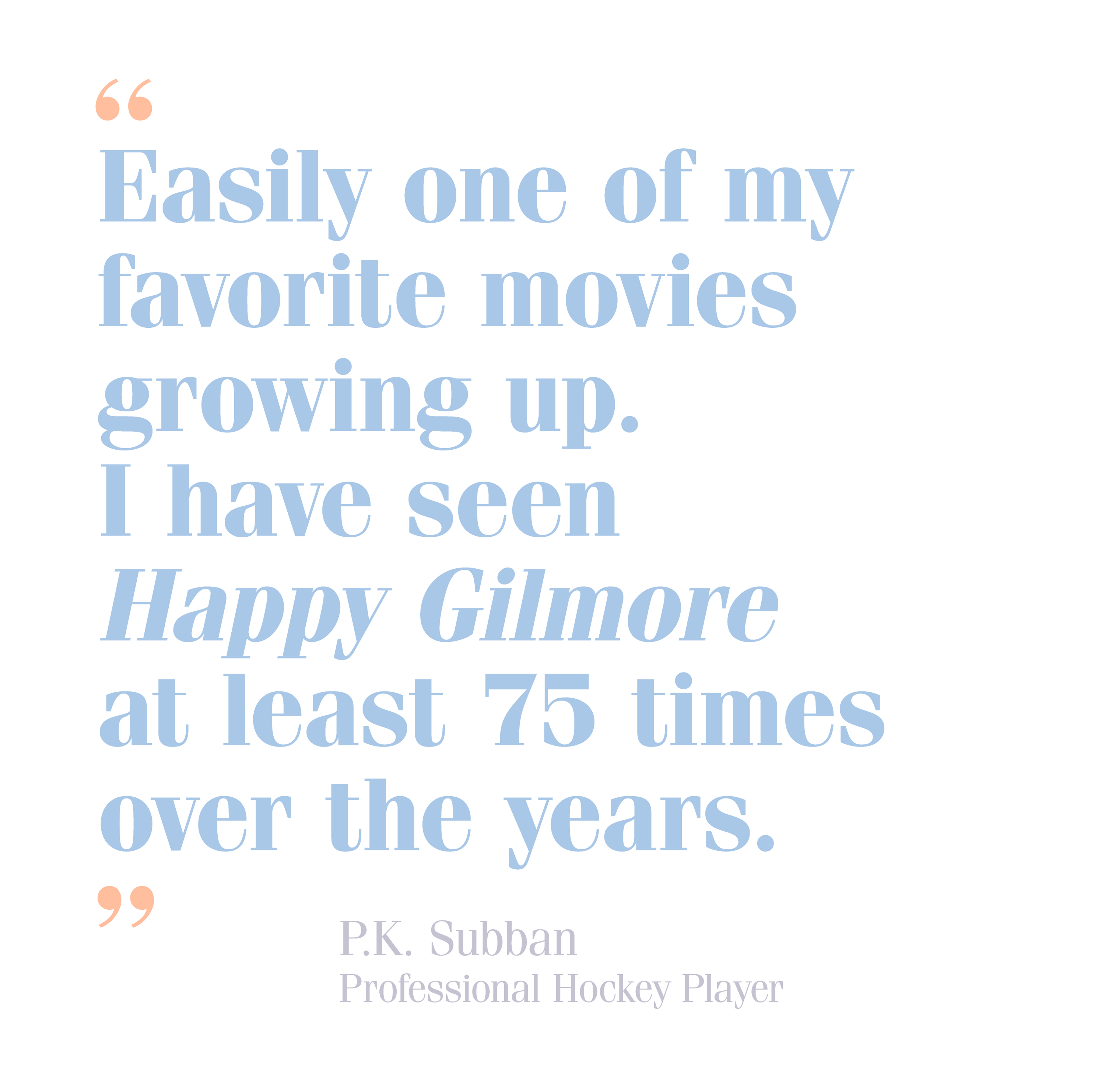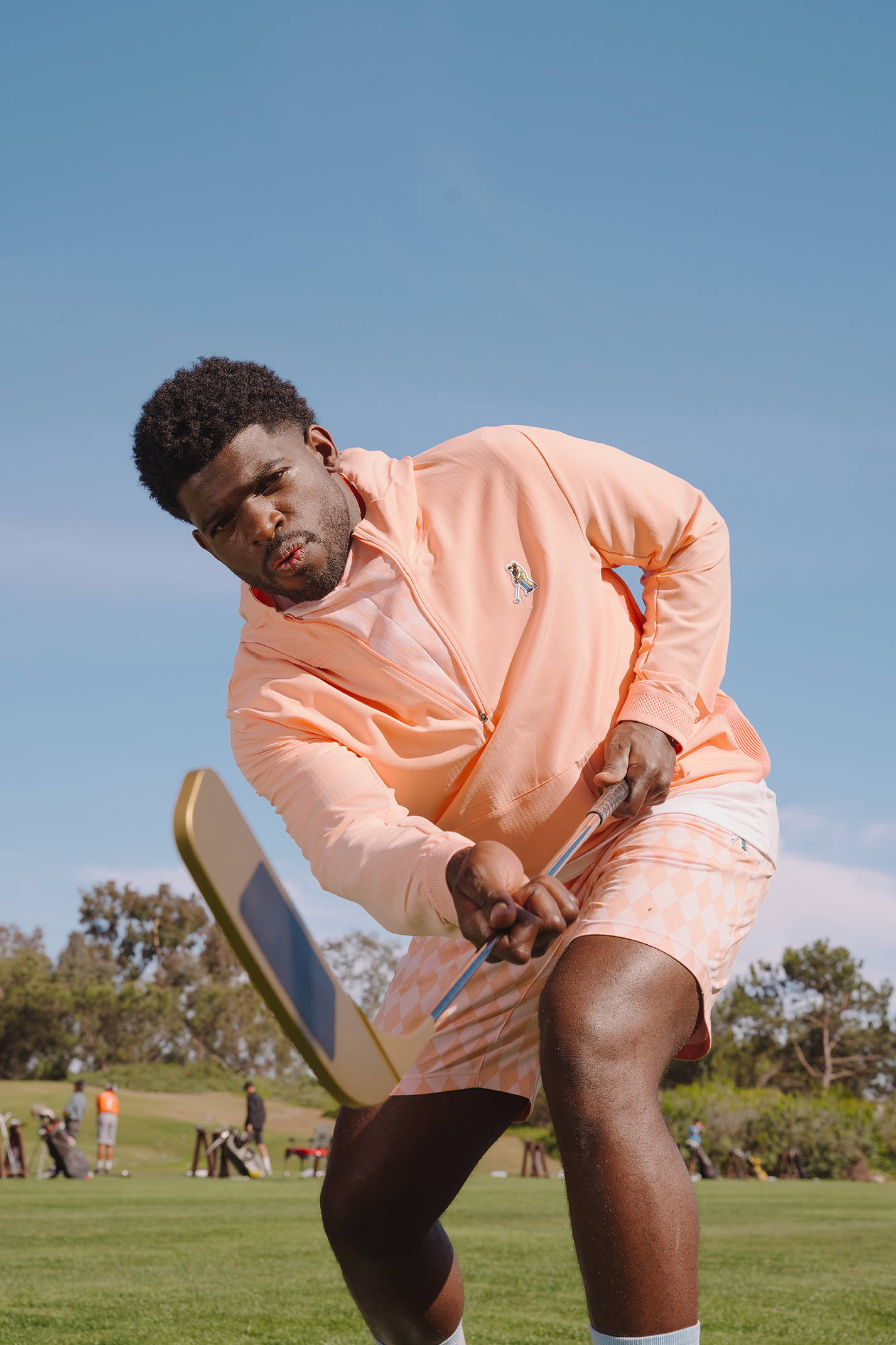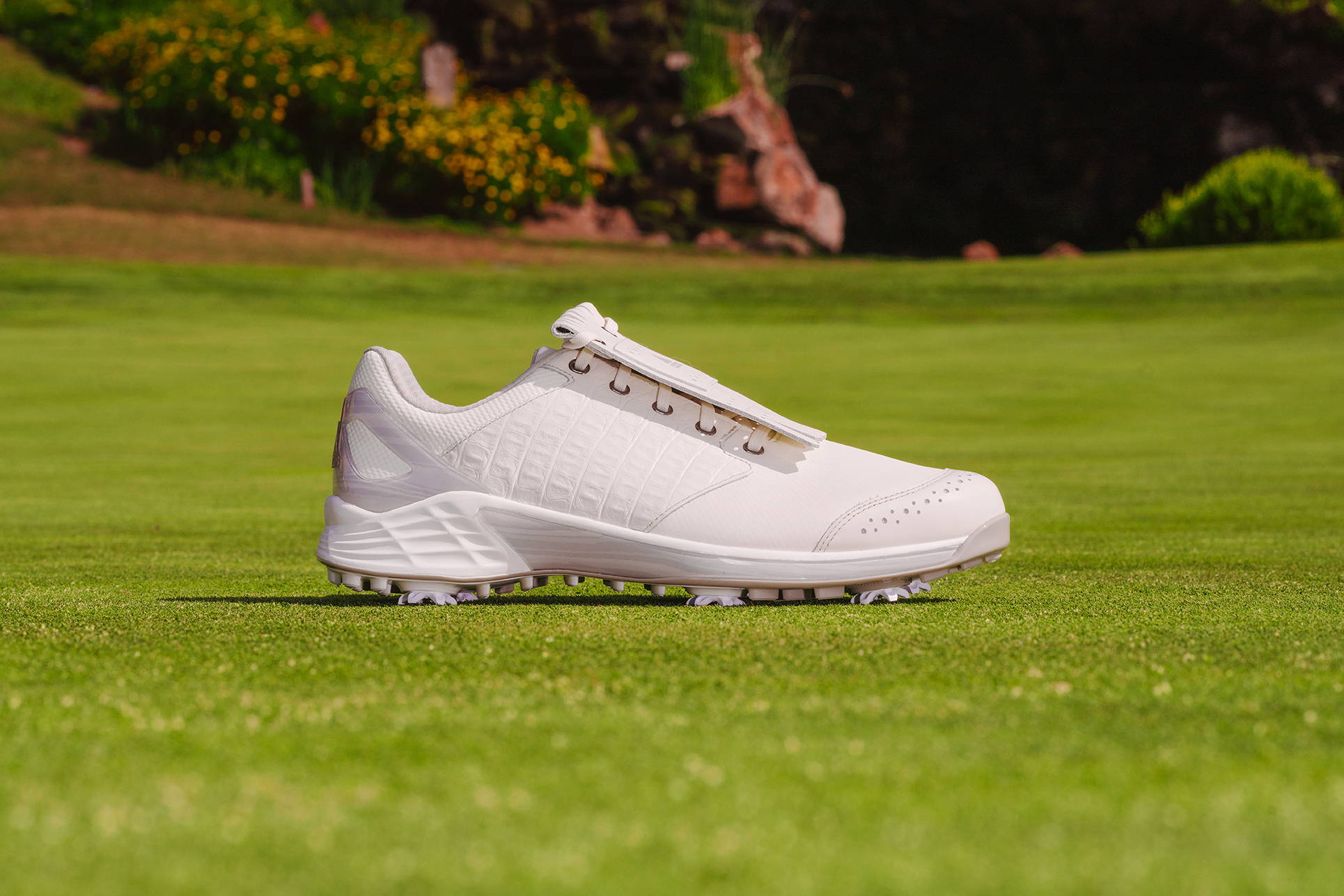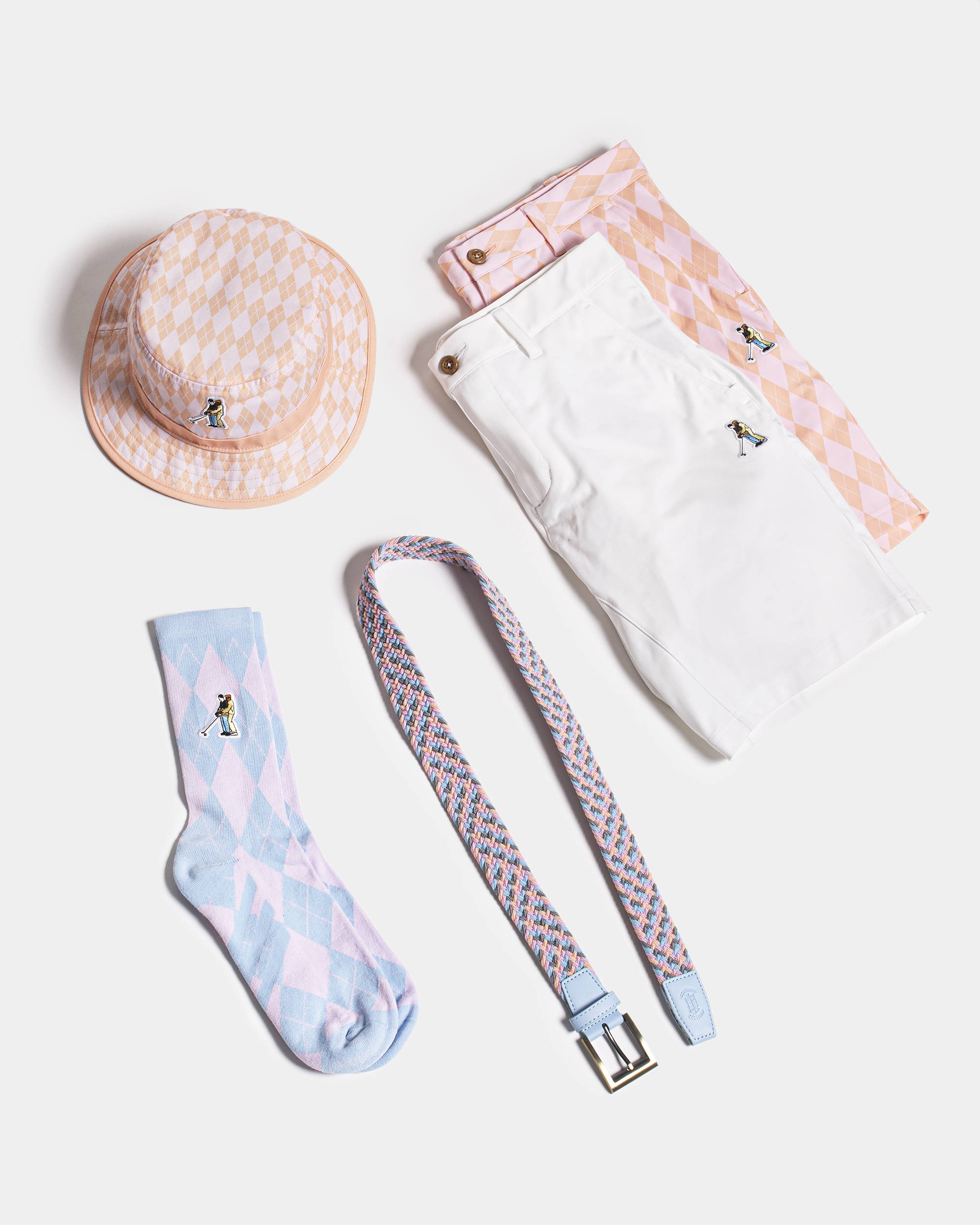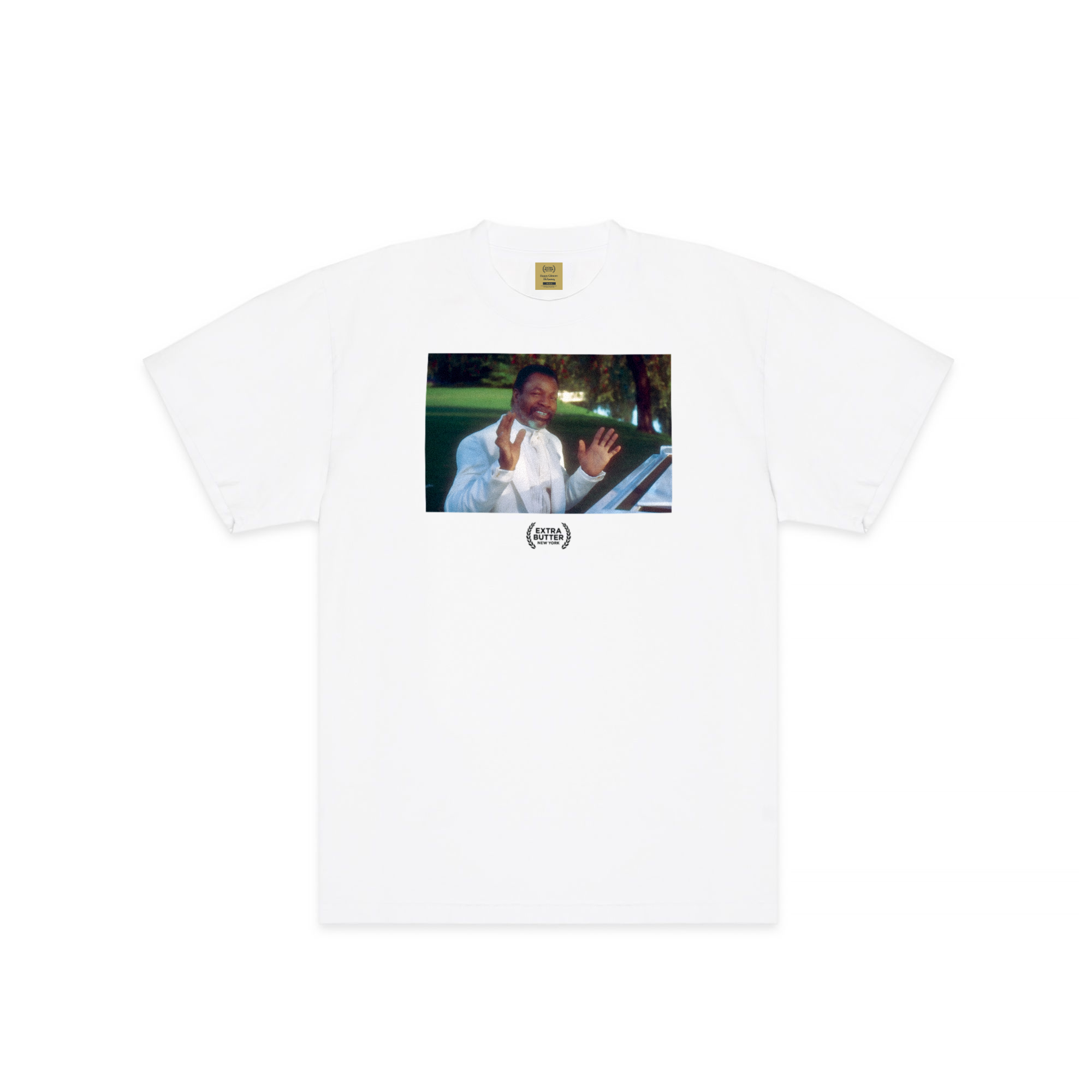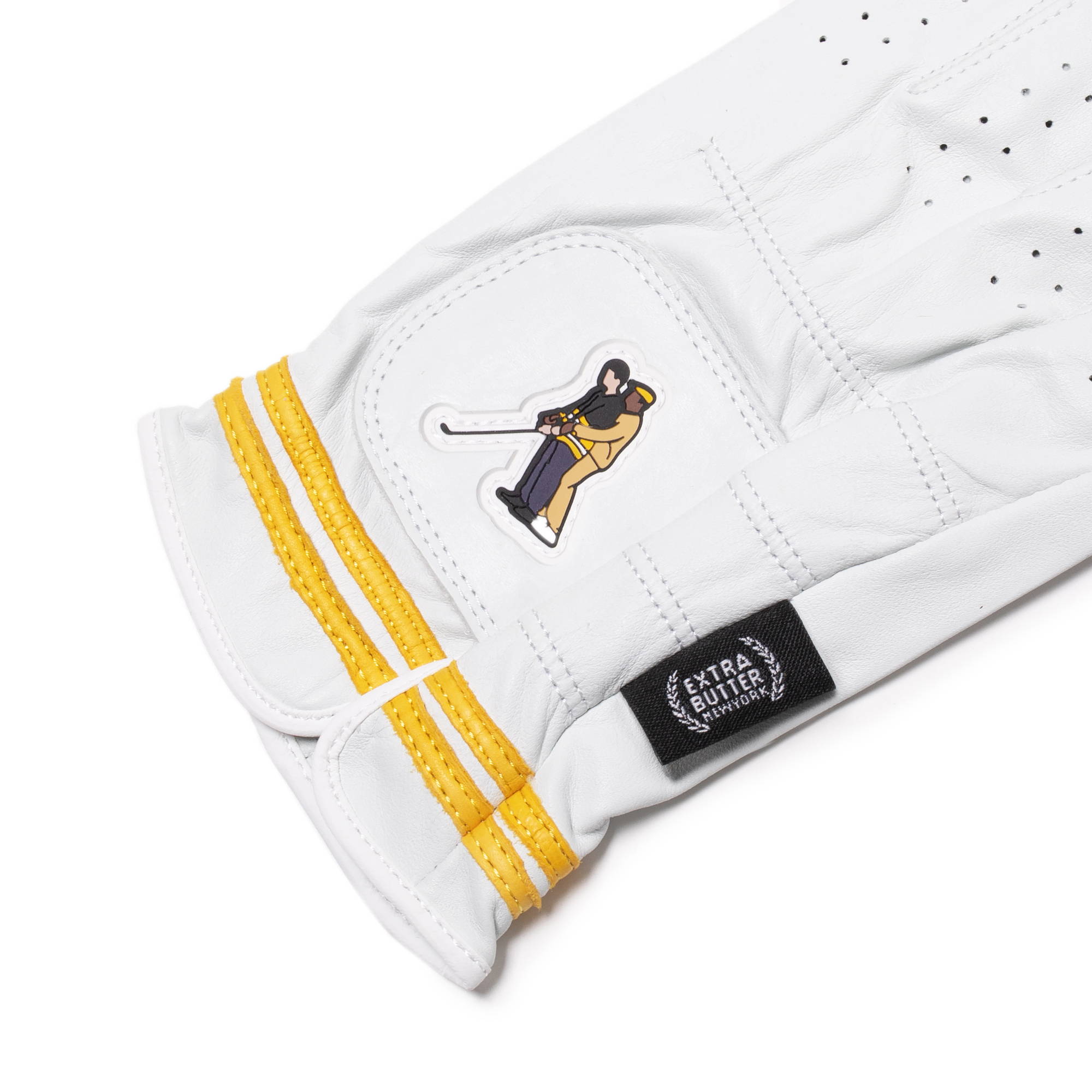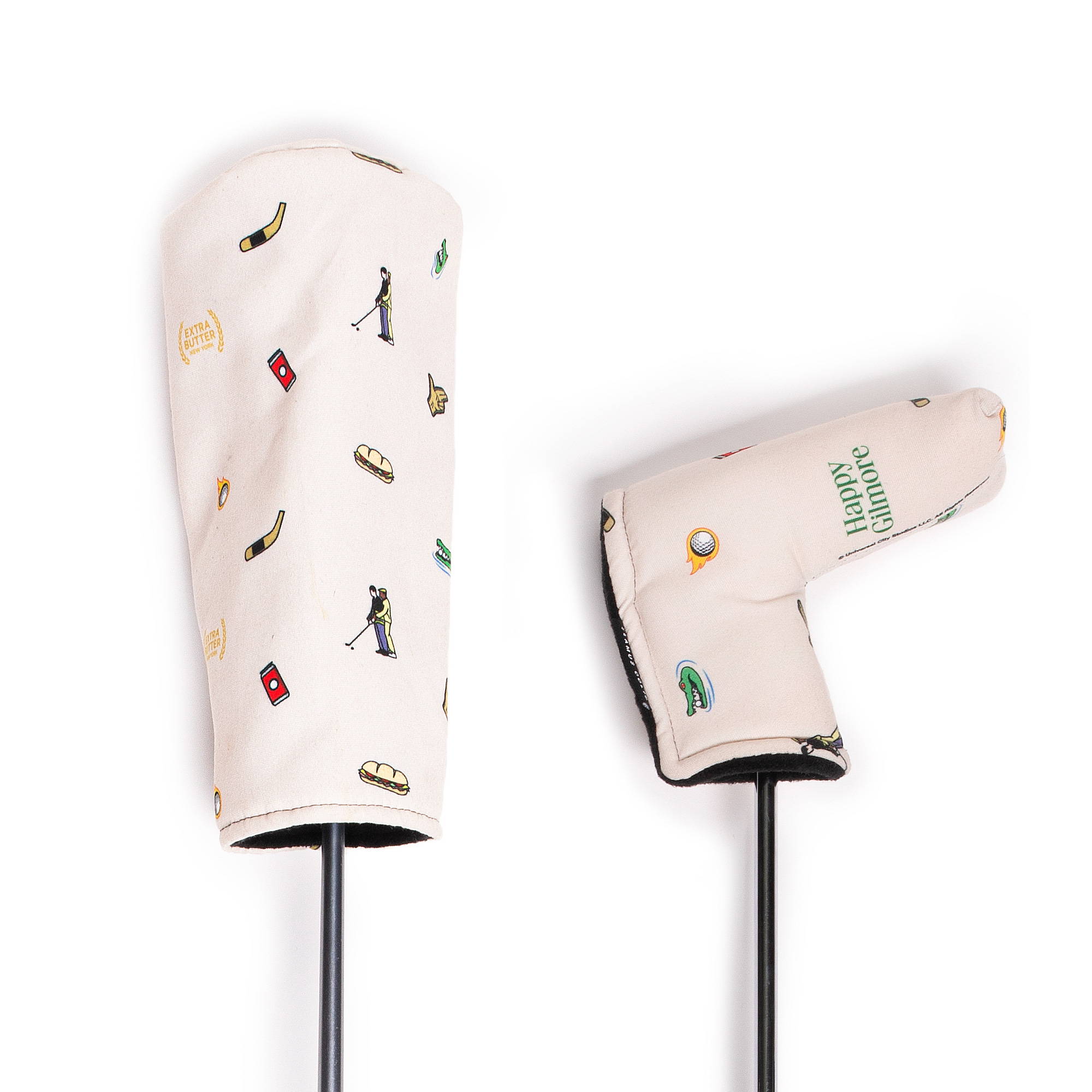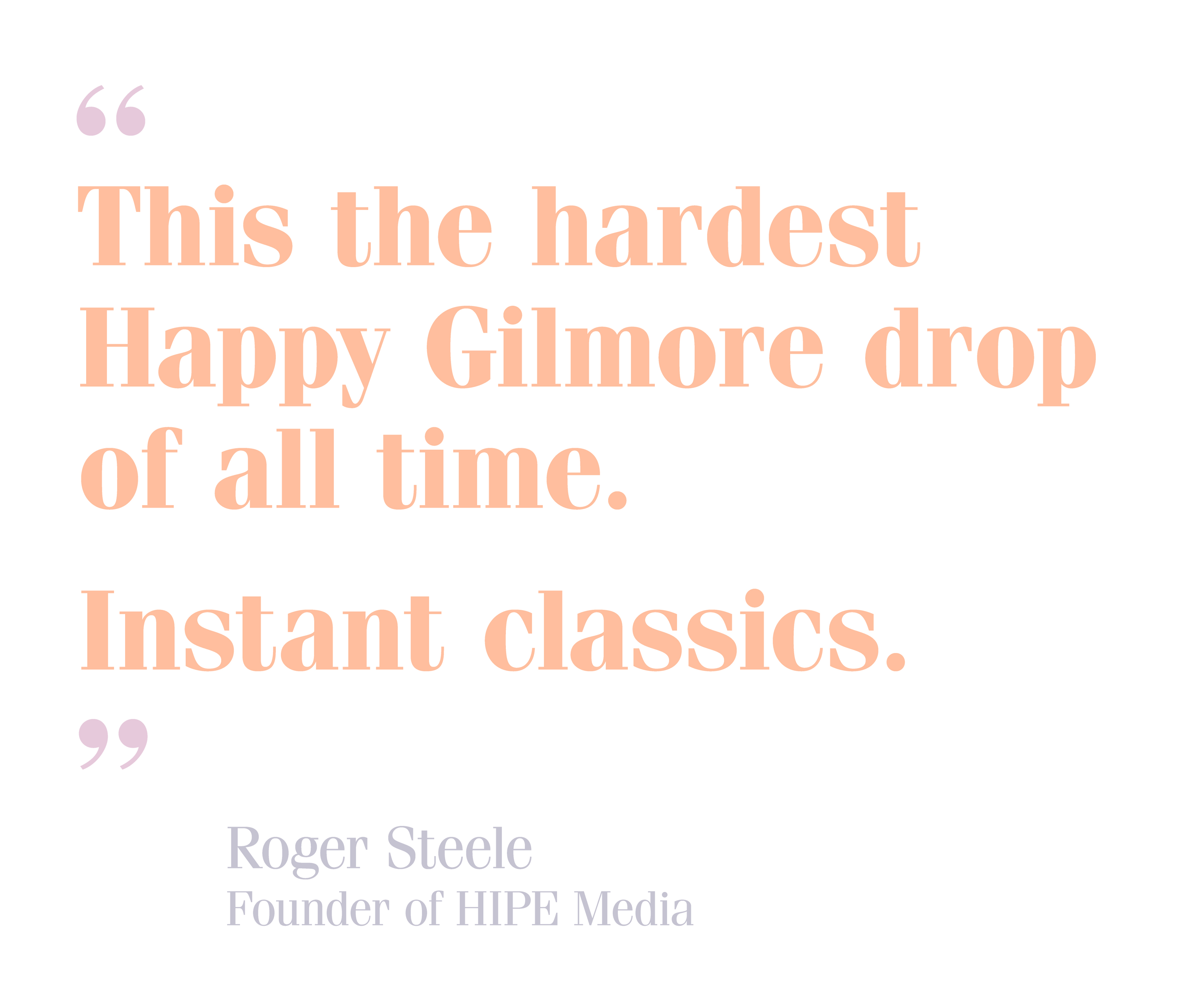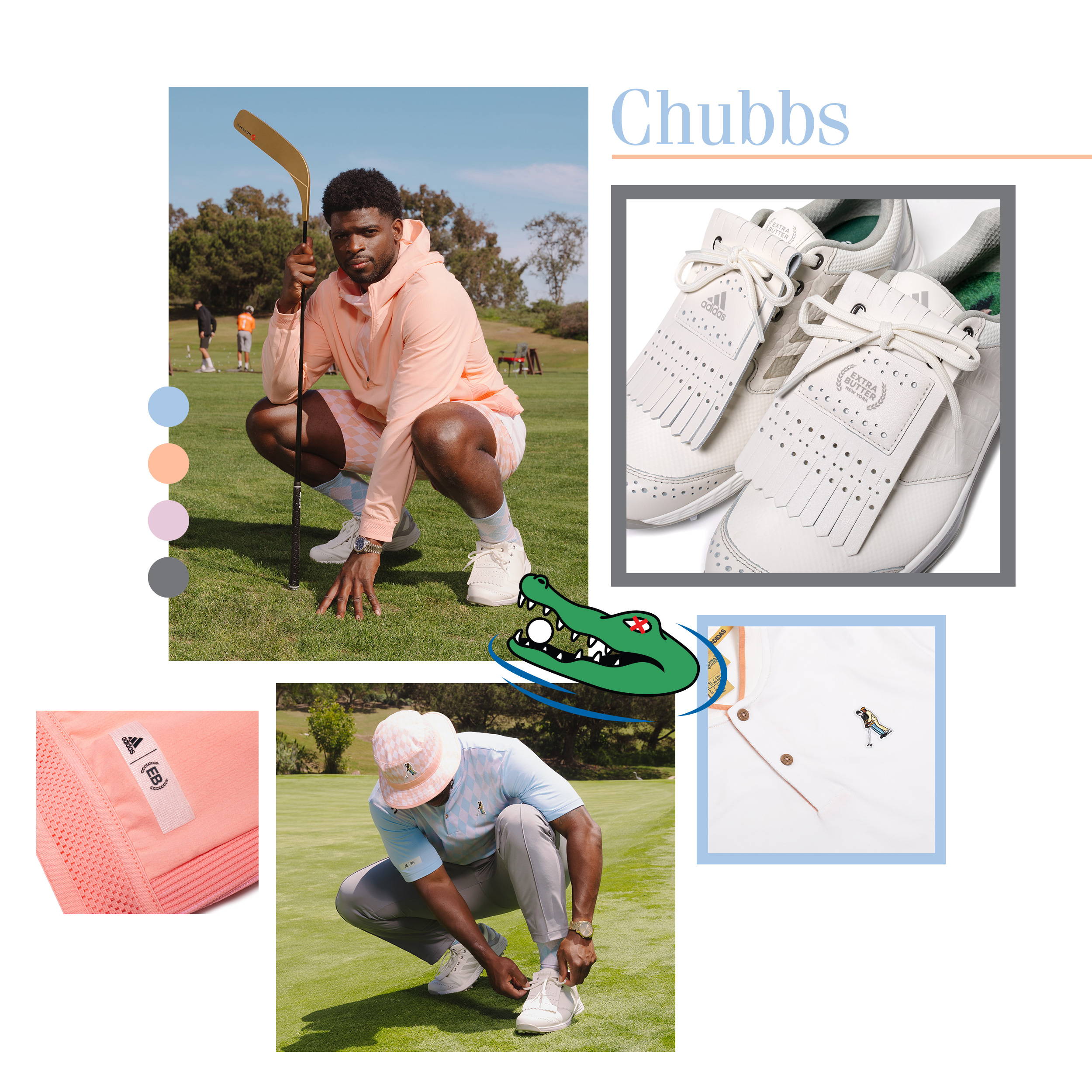 ---
The Extra Butter x Happy Gilmore 25th Anniversary Collection releases exclusively on extrabutterny.com and EB Mobile App on Friday, June 25th.
---